Blogs
Bufa Webmaster | CSS3 php html5 jQuery Wordpress Prestashop
Latest Free PSD Layout, UI Tutorial, Freebies, Promo & Giveaway for web designers and developers | favbulous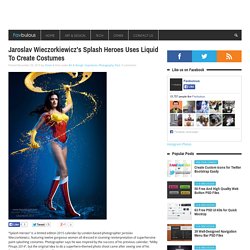 Ecommerce development has been on the rise over the past few years but 2014 promises a lot for this sphere of web development. Having surpassed the $1.2 trillion mark in 2013 online sales this industry is slated to touch the $1.5 trillion figure by the year end. Most of this volume would come from small… Continue reading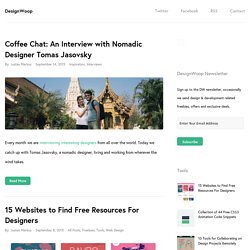 10 Useful jQuery Image Gallery Plugins For a recent project I was looking a jQuery image gallery that could overflow hidden gallery items and display them horizontally outside a grid container. I found exactly what I was looking for and settled on using the jQuery plugin created by @basilio called responsiveCarousel. I thought I would share with you the other handy jQuery image gallery plugins that I stumbled upon and bookmarked for future reference. 20 Beautiful Monogram Designs I have to confess to being a slight obsessive when it comes to viewing monogram logos, I love the personal and creative ways logo designers are often able to create the monograms using the letters or symbols from the logo type.
A proof-of-concept effect recreation of the animation seen in a prototype app by Marcus Eckert. The idea is to flip a grid item in 3D, expand it to fullscreen and reveal some associated content. We've created two demos with a vertical and a horizontal rotation. read more Some inspiration and ideas for item transitions considering different scenarios and use cases, including a small component, a full-width image header and a product image with a transparent background.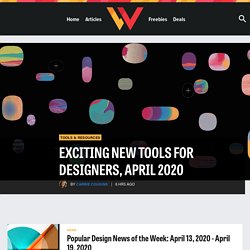 Every week we feature a set of comics created exclusively for WDD. The content revolves around web design, blogging and funny situations that we encounter in our daily lives as designers. These great cartoons are created by Jerry King, an award-winning cartoonist who's one of the most published, prolific and versatile cartoonists in the world today. So for a few moments,... Every week we feature a set of comics created exclusively for WDD.
It's may be the first day of 2014, but we have to take a look back at what been the best WordPress plugins and themes from 2013, Inside this best of roundup you will find that there is something for everyone such as plugins that give a better post search function, leaving your header stucked up the top of your website, advanced search plugin , showing related post to the one you are currently reading, social media plugins, plugin for cleaning up images on your server, maps plugins, theme options plugin, awesome image slider, shortcodes plugins, frontend uploader plus many more great plugins I've also included for bloggers, design agency or solo artists that want from simply, minimalistic including woocommerce and flat design wordpress themes Themes – Free & Premium from 2013 Bearded – Free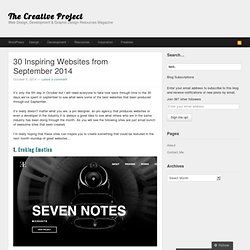 The Creative Project