Bloggers
HERMANAS MIRANDA
El blog de Carmen Duerto
El ataque de los clones... modiles!!
FadFix
bielblog
Chic Cheap ¡Hurra!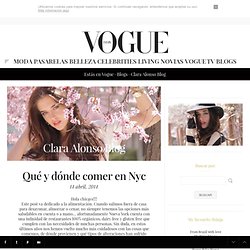 Clara Alonso Domingo 31 marzo Hi guys!!! I hope you guys had a great Easter holidays, the truth is that i really needed few days off, this short break helped me to get over my tonsils and I already feel like brand new and back to the routine :) Today I want to share with all this beautiful story that I love and it has a very nice and beautiful message, I hope you all enjoy it. Once upon a time … a writer who lived on the beach near a fishing colony.
Clara Alonso Blog
Patricia Conde Blog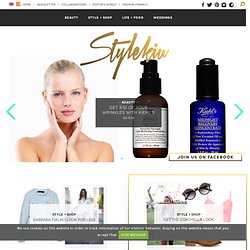 DULCEIDA.COM
¡Hola amores! Hace dos semanas, justo después de Londres estuve en Madrid para celebrar el lanzamiento de la e-shop de la joyería Muïc en un brunch con Alex , Paula y Gala . Solo entrar en la tienda del barrio de Salamanca, me quede maravillada con su decoración, eso era un pequeño imperio!! Ana nos contó la historia de Muïc, los diseñadores que tiene (entre ellos Dannijo que me alucina) y disfrutamos de mini hamburguesas de jamón y dulces a más no poder. Como algunos sabéis, mi obsesión últimamente son los collares, pues Muïc es el sitio sin duda, no sabia cual era más precioso, subí algunos modelos en mi Instagram. Pero lo mejor para mi y lo que más me llamo la atención, fue saber que todas las piezas son únicas!
Encima de unos tacones, todo se ve diferente
The Sweet Margot