Bloggers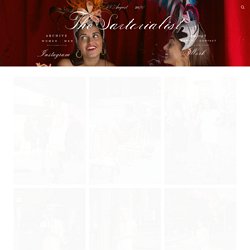 Friday, April 4, 2014 On the Street……Sixteenth St., New York Yes, it's still that cold in New York!
sunday blues Celine Sunglasses / Cynthia Vincent Dress & Boots / Proenza Schouler Mini Satchel If there is one guarantee on Coachella weekend, it's that Sunday is redemption day.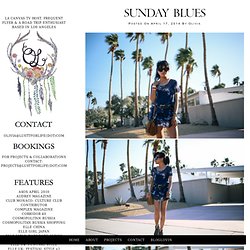 Encima de unos tacones, todo se ve diferente
Chic Cheap ¡Hurra!
El rock ha dado para mucho. No sólo es música, se trata de un estilo, de una nueva filosofía y actitud ante la vida. Es radical, cañero, siempre se renueva y todavía se sigue modernizando, por lo que nunca pasa de moda, es más, creo que está por encima de las tendencias, quien quiere lo sigue o lo adopta como estilo como lo han hecho algunos diseñadores y modelos.
The Sweet Margot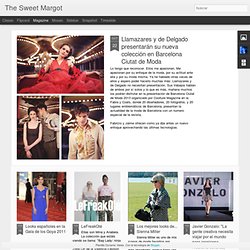 DULCEIDA.COM
bielblog
Last week during men´s fashion week I quickly popped to Paris, as you usually do, for the unveiling of the new Lacoste campaign launch party. Lacoste, symbol of relaxed elegance since 1933 backed by its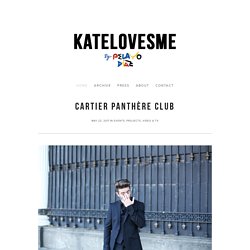 HERMANAS MIRANDA
From last week in Berlin Memories of the 24 hours I spent in Berlin last week, in a night which had the flavour of spring Ricordi delle 24 ore passate a Berlino la scorsa settimana, in una serata che aveva il sapore di primavera. Continue Reading You might also like: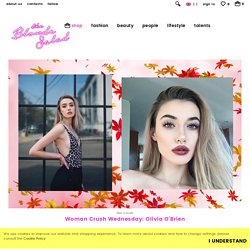 When you heard womenswear editors and journalists at London Collections: Men, saying "Oh, menswear is so much more fun and jolly!" it seemed to imply that it's not as serious as womenswear and that the designers involved are slogging away at collections for shits and giggles. I'm all too guilty. I've always been a part time menswear aficionado, dipping in and out of LC:M, covering it with less zeal and graft than I would do with the womenswear counterpart. I've never attended menswear weeks in Paris or Milan either, which makes it slightly harder to see that overarching seasonal context that you do in womenswear. However, this edition of LC:M felt different.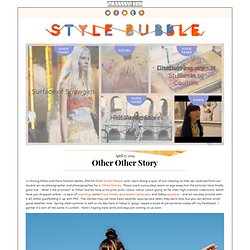 Jose Luis, el tabernero, ha muerto "Soy corregible hasta en el morir" José Luis comenzó a trabajar a los 13 años "por una peseta como limpiabotas en un bar de Bilbao".
El blog de Carmen Duerto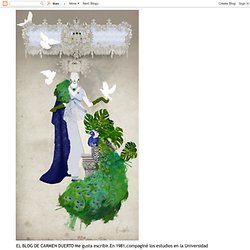 La verdad es que la colección de HOLLY PREPPY de este verano me vuelve loca! Parece que la hubieran hecho pensando en mí! Tengo fichadas tantísimas cosas!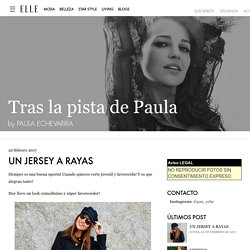 Dada la buena acogida del post de vestidos bodiles de hace un par de semanas, continuamos completando el estilismo con quizá el complemento que más problemas nos presenta a la hora de conjuntarlo con el resto. Se rige por una Ley de Murphy fashionista particular, que hace que si necesitas unos zapatos dorados, por ejemplo, desaparezcan todos de las zapaterías, o que una extraña fuerza termine haciendo que te gastes un dineral en unos zapatos que no volverás a usasr fruto de la desesperación la tarde antes de la boda. Porque en las bodas es ese momento donde se vive más intensamente esa absurda regla de que para presumir hay que sufrir, y parece que si no te colocas unos taconazos y se te saltan las lágrimas un poquito, no quieres a los novios.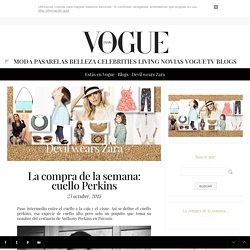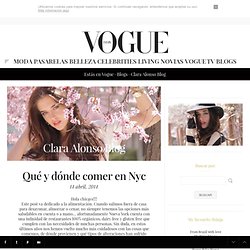 Hi guys!!! Finally tomorrow's last day of the week for many ( not for me this time I have to work over the weekend as well like some of you too unfortunately i'm sure… ) This week I decided to sign up for some amazing classes that take place in a gym near my home, i used to walk by every day and i had tremendous curiosity about it, everyday i was seeing people make some very complicated postures while they were suspended in the air by a cloth … so i decided to go and check it out by myself to get to know a bit more about this unknown practice for myself… The technique is called " Antigravity Yoga" .
Clara Alonso Blog
Hola a todos!!!! Sé que ayer se publicó una entrada en la que os decía que nos trasladamos, pues bien, al final si y no jejeje Este blog seguirá como siempre, con las entradas de noticias, proyectos, etc y por supuesto algún que otro mensajito de Patri para el blog y fotos, así que no os preocupéis porque seguiremos estando aquí ;) lo único que cambia ahora es que ya no será el blog oficial, como habréis visto, el nuevo blog oficial de Patricia será el de la web hola.com y éste también ha cambiado su dirección ahora es Patricia Conde Blog. Así que ahora tenéis dos blogs sobre Patricia para seguir jejeej Espero seguir viéndonos en los dos blogs ;) Saludos a todos y muuuchas gracias!!!
Patricia Conde Blog
El ataque de los clones... modiles!!
¿Que tal en las rebajas? ¿Habéis arrasado? Yo esta vez he preferido esperar a los chollos de ultima hora porque sinceramente tengo todo lo que necesito, lo demás son caprichos, así que hasta finales de febrero (espero) no caer en la tentación.