Share-btn
Tweet Button. By using the Tweet Button, you agree to the Developer Rules of the Road.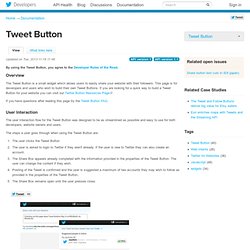 Overview The Tweet Button is a small widget which allows users to easily share your website with their followers. This page is for developers and users who wish to build their own Tweet Buttons. +1 Button - Google+ Platform. Documentation You can add and customize the +1 button to meet the needs of your website, such as modifying the button size and load technique.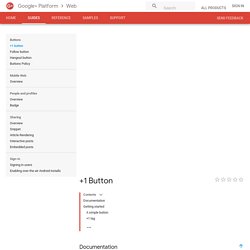 By adding the +1 button to your website, you allow your users to recommend your content to their circles and drive traffic to your site. Like Button. Why are people seeing a 'Confirm' button when they click on my Like button?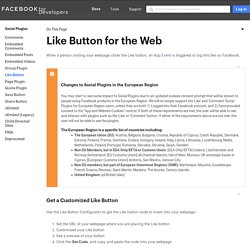 There are integrity and spam-prevention safeguards built into social plugins, and this is one of them. If you have been heavily testing a Like button before launching, you may have inadvertently triggered these safeguards. Additionally certain domains on the internet are more likely to contain spam, so will see the confirm step more often.
---