Share-btn
By using the Tweet Button, you agree to the Developer Rules of the Road .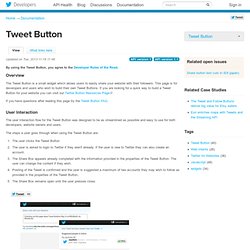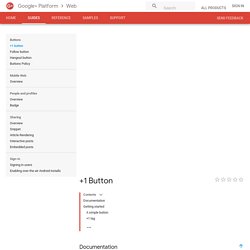 Documentation You can add and customize the +1 button to meet the needs of your website, such as modifying the button size and load technique. By adding the +1 button to your website, you allow your users to recommend your content to their circles and drive traffic to your site.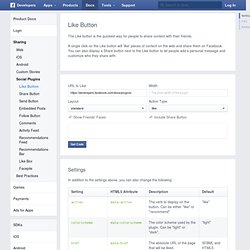 The Like button is a simple plugin that will let people quickly share content with their friends on Facebook. When someone clicks on a Like button on a site, a connection is created in the Graph between the content and that person: an Open Graph Like action will be published, and stories will appear on that person's timeline and their friends' news feeds.