Funny
The Funny Thing About Vegans
Voila! Finally, the Elf script is here for all you fans of the Will Ferrell movie. This script is a transcript that was painstakingly transcribed using the screenplay and/or viewings of Elf. I'll be eternally tweaking it, so if you have any corrections, feel free to drop me a line .
Elf Script - transcript from the screenplay and/or Will Ferrell movie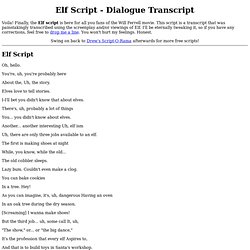 The harsh realities of adulthood
Do You Have to Wake Up Yet?
The Annoying Facebook Girl Grows Up [PIC]
Top 15 Kim Possible Episodes « songsfrompaul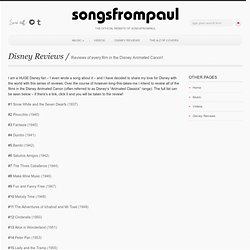 I am a HUGE Disney fan – I even wrote a song about it – and I have decided to share my love for Disney with the world with this series of reviews. Over the course of however-long-this-takes-me I intend to review all of the films in the Disney Animated Canon (often referred to as Disney's "Animated Classics" range). The full list can be seen below – if there's a link, click it and you will be taken to the review!
We all are seriously addicted to Facebook chat! Smileys have become an integral part of our language, Another thing is that the Facebook like button has also invaded our cyber life too much , so recently Facebook launched the Like button smiley which you can send via chat , as you can see below , ain't that cool? To Insert the like button into Facebook chat type the following "(y)"
How to insert "LIKE" button in FB chat[many more] | Tech Me More
Everyday Fun by JibJab Sendables - Dances - Video shared by Kaylee Clements
Life Hacks 2.0
Everyday Fun by JibJab Sendables - Everyday Fun - Video shared by Kaylee Clements