Art
Quotes like i-love-you-more-than-i-have-ever-found-a-way-to. A stunning time-lapse of Iceland's nightless summer. SUPAKITCH & KORALIE - ARTE, PINTURA DE UN MURAL , Song is by D.L.I.D. (Dick Laurent is Dead) The Art of Negative Space. on the Behance Network. Before I Die. What is important to you 2011 After Candy Chang lost someone she loved, she went through a long period of grief and depression.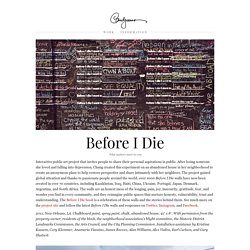 With time she felt gratitude for the time they had together and eventually she found clarity in her life by contemplating death so much. But she struggled to maintain this perspective. It's easy to get caught up in the day-to-day and forget what really matters to you. Artist Silvia Pelissero - watercolor paintings. Psychadellivision by ~Volcanic-Penguin on deviantART. Harmony. Forked from: [BetweenAS3]uzumaki. Crazy paper thing. Origami Fireworks (Yami Yamauchi) - long version. How to make an Origami Cuboctahedron from Curler Units. Page corner bookmarks | I Could Make That. This project comes to you at the request of Twitterer @GCcapitalM.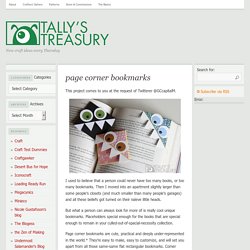 I used to believe that a person could never have too many books, or too many bookmarks. Then I moved into an apartment slightly larger than some people's closets (and much smaller than many people's garages) and all these beliefs got turned on their naïeve little heads. But what a person can always look for more of is really cool unique bookmarks. How to Write Shape Relief Alphabet! 21 Amazing Examples Of Shadow Art. Alcohol Is Microscopically Beautiful.
---