Cakes and cupcakes
The Perfect Buttercream Icing Recipe and Cupcake Tip. Join us on Facebook for our latest recipes!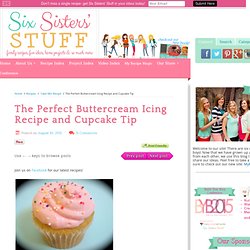 My family is absolutely addicted to frosting! There is even one sister (I won't name names, but her name does rhyme with Bisten- ha ha! Oreo and Peanut Butter Brownie Cakes - StumbleUpon. So, after being gone all last week, this has been catch up on the house week.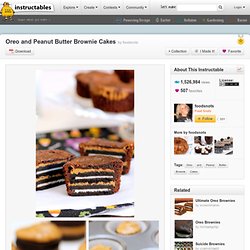 Mostly laundry actually. Man, who knew that a weeks worth of laundry from 5 people could be so daunting. Yikes!! But I am kind of behind on my cooking and baking as well since I've been gone and cleaning. Not to mention, I needed an Oreo fix! 15 Dessert Recipes in a Jar: Cakes, cupcakes, brownies, and more. By Andrea Roxas and Amanda Green | 24 Dessert Recipes in a Jar 24 Dessert Recipes in a Jar.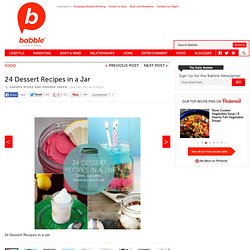 Out of the Campfire, into the Oven: Smores Pie | The Family Kitchen. There is just something about a s'more that brings out the kid in me.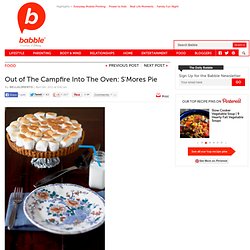 The toasted marshmallow, the melted chocolate, the crunch of the graham cracker. You put them together and it's bliss. Banana Split Bites. Banana Split Bites ~ A classic ice cream dessert gets mini for some bite size fun.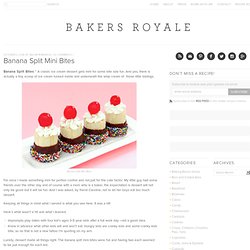 And yes, there is actually a tiny scoop of ice cream tucked inside and underneath the whip cream of those little darlings. Banana Split Mini Bites For once I made something mini for portion control and not just for the cute factor. My little guy had some friends over the other day and of course with a mom who is a baker, the expectation is dessert will not only be good but it will be fun. And I was asked, by friend Caroline, not to let her boys eat too much dessert. Cheesecake Stuffed Strawberries | Cheesecake Stuffed Strawberries These cheesecake stuffed strawberries are the perfect dessert treat!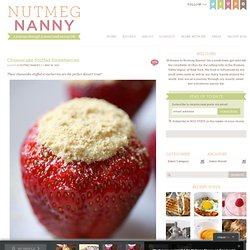 Can I just say that I have died and gone to heaven. Cheesecake stuffed strawberries….how have I not made these before?! I'm serious. They are amazing! Sweet saturday: one minute peanut butter cake & Food & back to her roots. Picture this scene: it's 8:30 in the evening.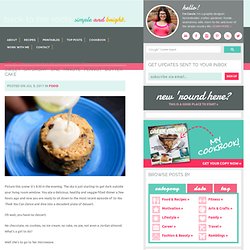 The sky is just starting to get dark outside your living room window. You ate a delicious, healthy and veggie-filled dinner a few hours ago and now you are ready to sit down to the most recent episode of So You Think You Can Dance and dive into a decadent plate of dessert. Oh wait, you have no dessert. Inside Out Apple Pies. This dessert is part of a larger meal "A Taste of Autumn" where every single dish was made using "edible" or natural "bowls.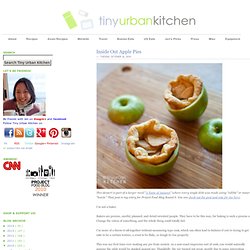 " That post is my entry for Project Food Blog Round 6. You can check out the post and vote for me here. Rainbow Cake in a Jar. I've always had a penchant for sunshine in a jar.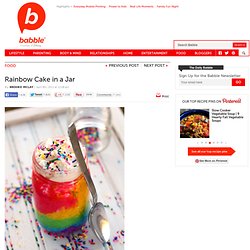 Doesn't the very phrase itself, "sunshine in a jar," roll off your tongue and fill your mouth with magic? While I've never yet found myself a sunshine in a jar, I think we may have just concocted it in our kitchen tonight. In this simple recipe, a basic white cake is turned into a slew of bright colors, baked to perfection, then topped with a creamy white frosting. Cakes baked in jars can be topped with traditional metal canning lids and stored in the fridge for up to five days. Mingmakescupcakes.yolasite.com from yolasite.com. Chocolate Cupcakes with Flaming Strawberries. Call me easily amused, but these little torch-topped cupcakes delight me.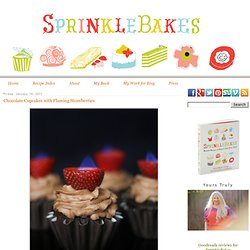 Besides being a cute novelty item for a party, I think they would add a little drama to the end of a romantic meal. I've been looking for something different to serve for Valentine's dessert, and this is definitely different. The strawberries are hollowed out and filled with a bit of liquor, then ignited with a match. For the cake portion, I chose a One Bowl Chocolate Cupcake recipe because 1. it's quick 2. it is easy, and 3. it fits my prerequisite for a light ending on date night. I should say, a light ending provided you don't eat too many. Coca-Cola Cupcakes. I don't drink coca-cola.
But I do eat it. Weird. Yeah, I dunno. It's way better eaten. Let's take a look, shall we?
---