Tools
Frost & Sullivan Flexible Electronics Analyst Briefing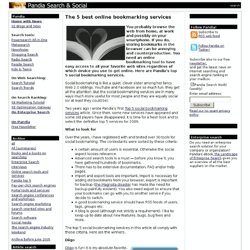 You probably browse the web from home, at work and possibly on your smartphone. If you do, storing bookmarks in the browser can be annoying and counterproductive. You need an online bookmarking tool to have easy access to all your favorite web sites regardless of which device you use to get online.
» The 5 best online bookmarking services
CloudMagic brings instant search to Gmail and Google Docs
Google's instant search results are a great timesaver when you're searching the Web, but wouldn't it be useful if the feature was rolled out to other services like Gmail and Apps too? CloudMagic is a handy little utility for Chrome and Firefox that, from today, does just that. Once installed, you just connect CloudMagic to your Google account and it's ready to use.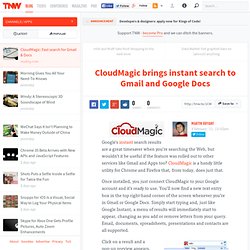 cloud_computing_infographic.jpg (1275×2100)
The umbrella of cloud computing is a big one. Like any technology in the early stages of adoption, there are competing models, each claiming to be the optimal configuration and each, more than likely, suited to specific kinds of businesses and specific kinds of business needs. Indeed, the number of cloud permutations is nearly as diverse as the number of companies using them.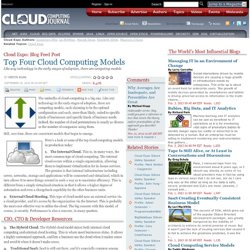 Top Four Cloud Computing Models
Digitale pasfoto maken voor paspoort of rijbewijs met maak je pasfoto
Equal loudness contours and audiometry - Test your own hearing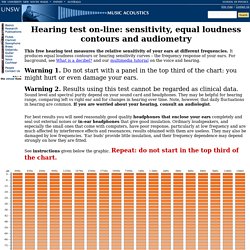 Repeat: do not start in the top third of the chart. How to use this web service to measure equal loudness curves. Minimise any background noise: turn off machinery, close windows etc. If your computer has a fan, you may be able to put it under the desk. Plug headphones into your soundcard output and put them on, making sure that they seal well around your ears.
Import your Delicious bookmarks to Symbaloo
WizFolio | Joy of Knowledge Discovery
Short Sharp Science: Google unveils Conversation Mode for Translate app
Jacob Aron, contributor The universal translator is here - if you don't mind huddling around your phone to carry on the conversation. English-speaking Android owners can now converse in Spanish thanks to a new version of Google's Translate app. The experimental Conversation Mode , currently only in "alpha" testing, analyses English speech and reads out a computerised Spanish translation.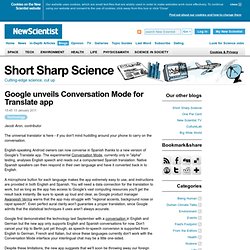 Springpad
CloudMagic Adds Speedy As-You-Type Search to Gmail, Google Docs, and Contacts