Moyen-Orient / Middle East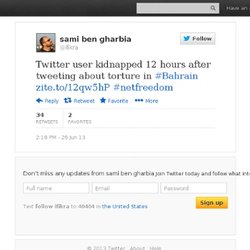 ifikra : Twitter user kidnapped 12 hours
Twitter sami ben gharbia ‏ @ ifikra 18m Twitter user kidnapped 12 hours after tweeting about torture in # Bahrain http:// zite.to/12qw5hP # netfreedom
Arab Spring - Le Printemps arabe
Saudi Arabia - Arabie Saoudite
United Arab Emirates (UAE) - Émirats arabes unis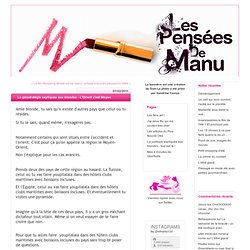 La géostratégie expliquée aux blondes - L'Orient c'est Moyen
Amie blonde, tu sais qu'il existe d'autres pays que celui où tu résides. Si tu le sais, quand même, n'exagères pas. Notamment certains qui sont situés entre l'occident et l'orient. C'est pour ça qu'on appelle la région le Moyen-Orient. Non j'explique pour les cas avancés. Prends deux des pays de cette région au hasard.
The countries of the Gulf Cooperation Council are notorious for their stringent alcohol laws. But while you can't legally sip a gin and tonic in Saudi Arabia, you can in Dubai -- if you have a license, and you're not Muslim. In Qatar, it's trickier still: You can only order that glass of Pinot Grigio in one of Doha's glossy four or five-star hotels. Confused?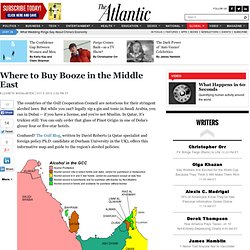 Where to Buy Booze in the Middle East - Elizabeth Weingarten - International
Information in the Middle East
Iran, you ran, they ran...
Israelo Palestinian conflict de canard