Tutorials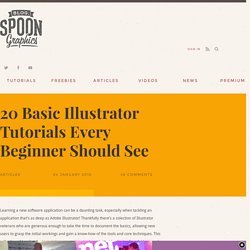 Learning a new software application can be a daunting task, especially when tackling an application that's as deep as Adobe Illustrator! Thankfully there's a colection of Illustrator veterans who are generous enough to take the time to document the basics, allowing new users to grasp the initial workings and gain a know-how of the tools and core techniques. This collection of hand-picked tutorials cover various tools, and provide plenty of useful hints and tips. Together they form a super handy resource for any beginner looking to get their brains wrapped around Adobe Illustrator.
Spring Pattern – Vector Freebie
Whether you're a novice or veteran, the process of building a website is a complex task. It's important to begin the project thinking of the new website as a whole. Think of the Gestalt theory. "The whole is greater than the sum of its parts." The website you create must be unified in content, design, functionality, optimization, experience and usability. It sounds like a lot to remember, but if you follow a streamlined process, it will eventually become a habit.
Web Strategy Guidelines: Building A Website From Start to Finish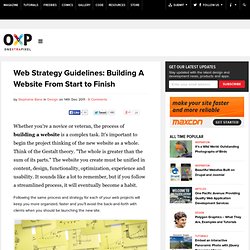 Design | Onextrapixel - Web Design & Development Online Magazine - Part 2
3D Packaging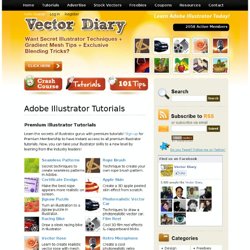 Premium Illustrator Tutorials Learn the secrets of illustrator gurus with premium tutorials! Sign up for Premium Membership to have instant access to all premium illustrator tutorials. Now, you can take your illustrator skills to a new level by learning from the industry leaders! Secret techniques to create seamless patterns in Adobe.
Adobe Illustrator Tutorials | Vector Diary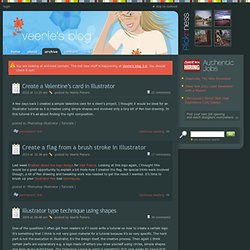 Veerle's blog 2.0 - Archive summary
One of the questions I often get from readers is if I could write a tutorial on how to create a certain logo.
In this tutorial you will learn how to create a realistic Wacom Bamboo Tablet in Adobe Illustrator. You will find out how to add shadows and highlights to your Wacom Tablet using different Blending Modes, how to use the Round Any Corner Script and finally, how to create a nice textured background.