OnlineID
Über "Ich im Internet" erhalten Sie Benachrichtigungen, wenn Ihre personenbezogenen Daten im Web erscheinen. Sie können sich über "Ich im Internet" benachrichtigen lassen, wenn personenbezogene Informationen wie Ihre E-Mail-Adresse oder Telefonnummer online veröffentlicht werden. So richten Sie Benachrichtigungen ein: Melden Sie sich in Ihrem Google-Konto an und navigieren Sie zum Abschnitt "Ich im Internet".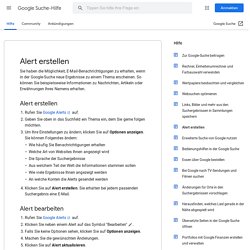 Ma présence sur le Web : Google Dashboard - Centre d'aide Comptes Google
Supprimer une page ou un site des résultats de recherche Google - Centre d'aide pour les webmasters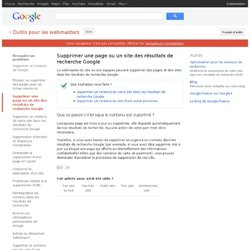 Le webmaster du site ou nos équipes peuvent supprimer des pages et des sites dans les résultats de recherche Google. Que se passe-t-il lorsque le contenu est supprimé ? Lorsqu'une page est mise à jour ou supprimée, elle disparaît automatiquement de nos résultats de recherche. Aucune action de votre part n'est donc nécessaire.
Google just launched two-step verification for all Google accounts, a system which makes your Google/Gmail account—the account possibly containing the lion's share of your private communication online—considerably more secure. In fact, we'd encourage everyone who uses Gmail (the @gmail version or your Google Apps version) as their primary email provider to start using this feature as soon as possible.
Set Up Google's Two-Step Verification Now for Seriously Enhanced Security for Your Google Account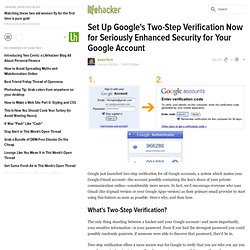 Having a good and portable way of storing passwords don't take away the need to generate them in a way that are easy enough to remember but hard to guess (at the very least, for your master password and common/essential enough ones that must survive in the case of an accident with your password storage or not having it accessible).
The Easy, Any-Browser, Any-OS Password Solution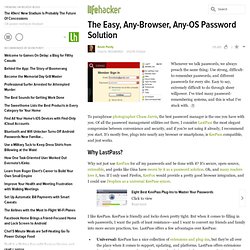 A Guide to Protecting Your Online Identity
Leah Betancourt is the digital community manager at the Star Tribune in Minneapolis, Minn. She is @l3ahb3tan on Twitter.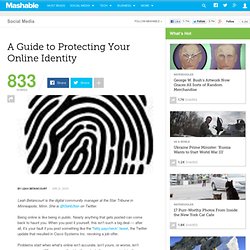 Google has introduced a tool that helps you manage search results for your name. The tool, "Me on the Web," is now included on the Google dashboard in between account information and analytics.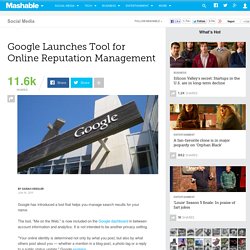 Keeping True Identity Online Becomes Battle
Luckily for me, I'm the only person with my name in the world, so if you Google my name, all the stuff you find is me, though it seems to consist of my Wikipedia page and a few newspaper articles. If I were to go through this process, I guess it would actually link to relevant information, but the problem is this — I don't really have any relevant information.
Establish and Maintain Your Online Identity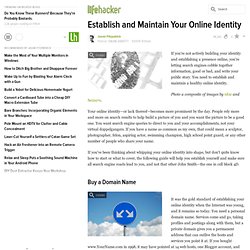 US Rolls Out Plan for Internet Identity
Your HIPAA (Health Insurance Portability and Accountability Act) reference is aptly chosen.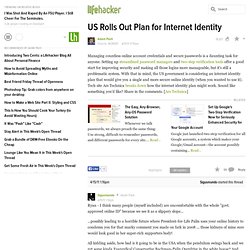 Deleting your Facebook account might appear to be simple, but thanks to several safeguards you have to do quite a bit more than hit the delete button and say goodbye.
How to Delete Your Facebook Account