Design
De la simplicité: Amazon.fr: John Maeda, Jean-Luc Fidel
Ergonomie web : Pour des sites web efficaces: Amazon.fr: Amélie Boucher, Elie Sloïm
Design émotionnel eBook: Aarron Walter, Jared Spool: Amazon.fr: Boutique Kindle
Broadcast Yourself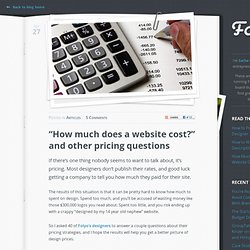 If there's one thing nobody seems to want to talk about, it's pricing. Most designers don't publish their rates, and good luck getting a company to tell you how much they paid for their site. The results of this situation is that it can be pretty hard to know how much to spent on design.
"How much does a website cost?" and other pricing questions | Folyo Blog
8 Usability Mistakes Made By Web Designers | Arbenting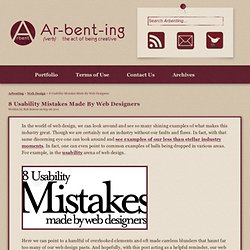 In the world of web design, we can look around and see so many shining examples of what makes this industry great.
Free Faces
Shading with CSS text-shadows
Last Thursday in New Orleans I attended a glass gilding workshop with John Downer and Leonard Otillio, part of TypeCon 2011. It was excellent, and I cannot recommend the experience highly enough. As a web designer, it felt great to use physical materials.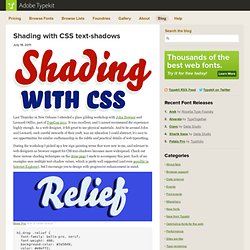 CSS Regions Prototype | css layout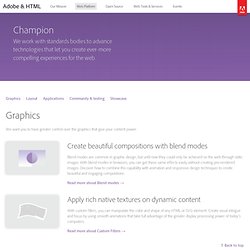 Access native device functions through JavaScript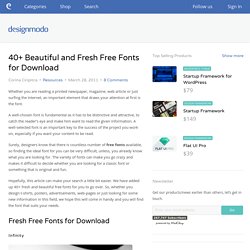 40+ Beautiful and Fresh Free Fonts for Download
Whether you are reading a printed newspaper, magazine, web article or just surfing the Internet, an important element that draws your attention at first is the font. A well-chosen font is fundamental as it has to be distinctive and attractive, to catch the reader's eye and make him want to read the given information.
How to Create a Tasty Web 2.0 Text Logo
The best part of using Adobe Illustrator especially when creating logo design is that all your works are saved in vector files. Which means you can adjust the size of your logo without sacrificing the quality of your design. Today, you will learn how to create a logo design with adobe illustrator.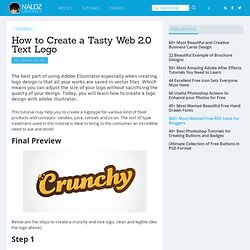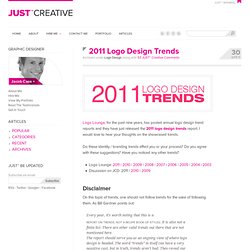 2011 Logo Design Trends - Showcase, Examples & Discussion
Posted on 30'11 Apr Posted on April 30, 2011 along with 53 JUST™ Creative Comments Logo Lounge, for the past nine years, has posted annual logo design trend reports and they have just released the 2011 logo design trends report.