Snacks
GET OFF YOUR BUTT AND BAKE!: PRETZEL BITES - Parmesan or Cinnamon and Sugar with glaze. Do you need a perfect snack for the big game?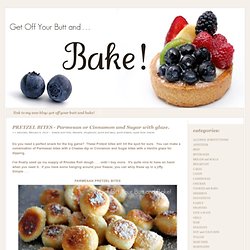 These Pretzel bites will hit the spot for sure. You can make a combination of Parmesan bites with a Cheese dip or Cinnamon and Sugar bites with a Vanilla glaze for dipping. Apple Toast Recipe. No Bake Bumpy Peanut Butter Nuggets Recipe. Yummy No-Bake Cinnamon Rolls for Kids Recipe. Gobble Up Granola Snacks Recipe. Easy Granola Bars Recipe. Graham Cracker S'mores Cookies.
Graham Cracker S'mores Cookies Graham Cracker S'mores Cookies with a graham cracker base, topped with a chocolate chip marshmallow cookie and chopped Hershey's bars on top.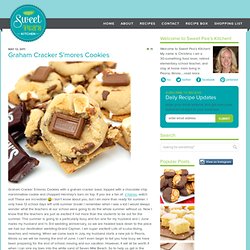 If you are a fan of s'mores, watch out! These are incredible! I don't know about you, but I am more than ready for summer. I only have 12 school days left until summer break! No Bake Peanut Butter and Chocolate Bars.
---