Recipes/Other
most favorited last 7 days
most gawked all-time - page 20
most favorited all-time
In the spring of 2011 Greg Mortenson was smoking hot and on a roll. His memoir, Three Cups of Tea—advertised as "the astonishing, uplifting story of a real-life Indiana Jones and his remarkable humanitarian campaign in the Taliban's backyard"—had spent the previous 50 months on The New York Times paperback, nonfiction bestseller list. The book's white-knuckled account of the perils and privations he'd overcome to build schools for girls in Pakistan and Afghanistan inspired donors to contribute more than $70 million to his charity, the Central Asia Institute (CAI), and turned Mortenson into an international celebrity. His compassion and courage were extolled by Nicholas Kristof, Thomas Friedman, Christiane Amanpour, and other prominent journalists. For three years running Mortenson was shortlisted for the Nobel Peace Prize. But on April 17, 2011, 60 Minutes aired a profile of Mortenson that cast him in a different light.
10 Power Food Combos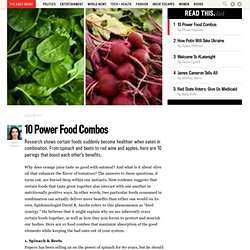 Sarah Copeland has a way of making every recipe she writes seem deeply and immediately exciting. It's in the way she pulls ingredients together (Plumped plums and lime with oatmeal? Apples and rye pancakes? Asparagus and miso butter? Yes to all of the above), partly in the photos that make me want to nibble the pages, and partly something ineffable that just screams, "Yes. This food, right now.
The best new recipes from The Kitchn | punchfork.com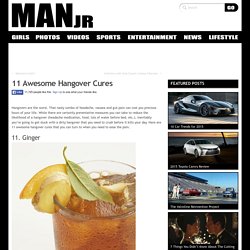 Hangovers are the worst. That nasty combo of headache, nausea and gut-pain can cost you precious hours of your life. While there are certainly preventative measures you can take to reduce the likelihood of a hangover (headache medication, food, lots of water before bed, etc.), inevitably you're going to get stuck with a dirty hangover that you need to crush before it kills your day. Here are 11 awesome hangover cures that you can turn to when you need to ease the pain.
11 Awesome Hangover Cures | Hang Over Remedies | MANjr