Food
Smoothies
Recipes/Other. Desserts. Dinner. Breakfast. Snacks. Food cravings... HomeEmail The information on this site is for educational purposes only.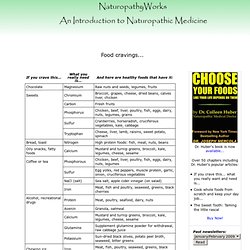 It is not intended to diagnose, treat or cure any diseases or illnesses. The statements on this website have not been evaluated by the Food and Drug Administration. If you have a medical condition, consult your naturopathic physician. Consult your naturopathic physician or other qualified health care professional before making changes in diet or lifestyle. Ten Worst and Best Foods. Do you want to know the best super foods to eat, for your better health?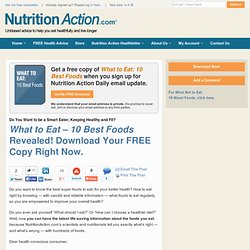 How to eat right by knowing — with candid and reliable information — what foods to eat regularly, so you are empowered to improve your overall health? Do you ever ask yourself "What should I eat?" Interview: Epic Meal Time: A Bunch of Dudes, Just Making it Happen - Eater Interviews. Epic Meal Time is a fantastically popular online cooking show that premiered in October and now clocks about a million views per episode, with fan-favorites getting as many as two-and-a-half million.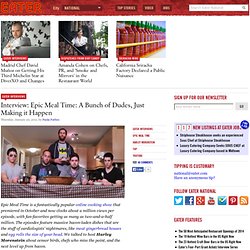 The episodes feature massive bacon-laden dishes that are the stuff of cardiologists' nightmares, like meat gingerbread houses and egg rolls the size of your head. We talked to host Harley Morenstein about censor birds, chefs who miss the point, and the next level up from bacon. How did Epic Meal Time come to be? We have a video on the internet that's so old? Epic Meal Time. Epic Meal Time is a Canadian YouTube cooking show known for creating extremely high-calorie meals, generally out of meat products (with particular emphasis on bacon) and including alcohol (especially Jack Daniel's).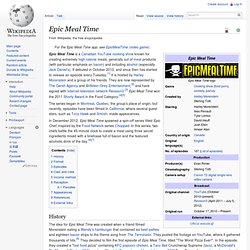 It debuted in October 2010, and since then has started to release an episode every Tuesday.[1] It is hosted by Harley Morenstein and a group of his friends. They are now represented by The Gersh Agency and Brillstein-Grey Entertainment,[2] and have signed with Internet television network Revision3.[3] Epic Meal Time won the 2011 Shorty Award in the Food Category.[4][5] 10 Interesting Junk Food Facts. Bohemian-rhapsoda-23378-1299518455-7.jpg (JPEG Image, 600x462 pixels) Creative using of food.
---