Books
Garlikov. Philosophy of Education Writings: The Socratic Method: Teaching by Questions Teaching Effectively: Helping Students Absorb and Assimilate Material Online Versus Onground Teaching (Word document) (HTML Webpage) Logic and Ethics: The Harm of Logical Disability Understanding and Teaching Place-Value.
The Burgomeister. FiveBooks | The Browser. Speakeasy. President Obama and First Lady Michelle Obama attended a performance of "A Raisin in the Sun" starring Denzel Washington on Friday evening and visited the cast backstage during intermission to thank them for the show.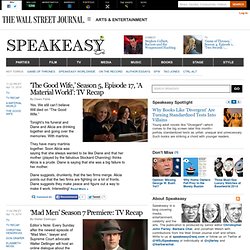 The couple, seated on the aisle of an orchestra row, were whisked into the theater in darkness, after the rest of the audience had been seated. Theatergoers stood and cheered wildly for the pair, which was escorted by a football team of Secret Service agents. The Obamas stayed through the entire curtain call — a standing ovation — and Mr. Washington smiled directly at President Obama, made a friendly pointing gesture to him after he bowed the first time, and lifted his hat to him in salute after the second bow. "This play? To Be Or Not To Be : Savage Chickens – Cartoons on Sticky Notes by Doug Savage. 2D Goggles | Dangerous experiments in comics. Happy Ada Lovelace Day everybody!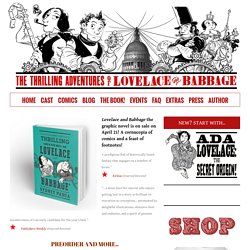 If you're new to this blog, you will probably want to start with Lovelace: The Origin, so you know who everybody is. The last couple of Ada Lovelace Days I wrote about a few other women around our heroine, but today I want to come back to Lovelace herself. You usually hear about Lovelace the programmer but it's Lovelace the visionary that's been on my mind lately. Slowly taking shape like some monstrous unairworthy Zeppelin behind the scenes here is the Leviathan culmination of this comic, The Thrilling Adventures of Lovelace and Babbage, The Book and fully-functioning doorstop. 262. Friends: Lynn AllinghamJohn AllisonAmy AshDawn and Margie BeatonMarc BellSally BloodbathJohn CampbellScott CampbellRyan CarleyAnthony ClarkRebecca ClementsMelanie ColosimoDomitille CollardeyJillian Comeau, Kim Carson and Michelle SkeldingAaron DiazThe Doug Wright AwardsJess FinkEric FeursteinBrian FukushimaSarah GliddenMeredith GranLisa HanawaltDustin HarbinChristopher HastingsEmily Horne and Joey ComeauJimmie KilpatrickJon KlassenSteve LambkeHope LarsonJoe ListDavid MalkiPhil McAndrewCarolyn MerrimanCarly MonardoVicki NerinoAndre RichardRyan NorthRyan PequinNeil RoughJeffrey RowlandGabby SchulzSmart and BirdDeana SobelNathan StapleyHenry SvecMatthew TraffordJulia WertzBritt WilsonStephanie WeirathmuellerSteve WolfhardYou've Changed RecordsChip Zdarsky Good comic shops that have taught me a thing or two: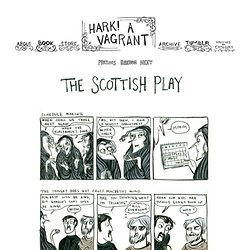 Contrariwise: Literary Tattoos.
---