Books
garlikov
Philosophical Writings: Booklet: An Introduction to Ethics ($1.00) Booklet: The Abortion Debate ($1.00) Book: The Meaning of Love ($4.00) Book: Ethical and Philosophical Foundations of Economics ($4.00) Fighting for the Higher Self
FiveBooks | The Browser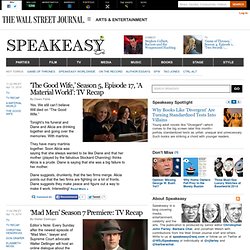 As a writer on all things food and drink, there are many thorny matters I've debated. Can California wines stand up to European ones? Can Chicago-style pizza really give the New York variety a run for the money? But here's one I never expected to encounter: Can a jackass convince me to go vegan? It was a question meant in the most literal sense. I was given the opportunity last week to spend a few minutes on the phone with Steve-O (aka Stephen Gilchrist Glover), the goofy daredevil who's one of the stars of "Jackass," the MTV series-turned-cinematic franchise.
Speakeasy
To Be Or Not To Be : Savage Chickens – Cartoons on Sticky Notes by Doug Savage
Here you go! There's a 2 page spread in there you'll have to click to enlarge.. Notes, read them or be eaten by a Grue! No doubt Babbage is kicking himself for not having invented the flowchart , a notation which would have been much after his way of thinking. Readers of this comic will know how old they are by their recognition of Zork jokes.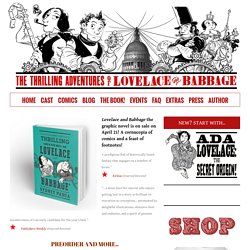 2D Goggles | Dangerous experiments in comics
Friends: Lynn Allingham John Allison Amy Ash Dawn and Margie Beaton Marc Bell Sally Bloodbath John Campbell Scott Campbell Ryan Carley Anthony Clark Rebecca Clements Melanie Colosimo Domitille Collardey Jillian Comeau, Kim Carson and Michelle Skelding Aaron Diaz The Doug Wright Awards Jess Fink Eric Feurstein Brian Fukushima Sarah Glidden Meredith Gran Lisa Hanawalt Dustin Harbin Christopher Hastings Emily Horne and Joey Comeau Jimmie Kilpatrick Jon Klassen Steve Lambke Hope Larson Joe List David Malki Phil McAndrew Carolyn Merriman Carly Monardo Vicki Nerino Andre Richard Ryan North Ryan Pequin Neil Rough Jeffrey Rowland Gabby Schulz Smart and Bird Deana Sobel Nathan Stapley Henry Svec Matthew Trafford Julia Wertz Britt Wilson Stephanie Weirathmueller Steve Wolfhard You've Changed Records Chip Zdarsky Good comic shops that have taught me a thing or two:
262