News
19 June 2012 Last updated at 13:10 GMT World leaders probably spend more time worrying about the eurozone crisis than anything else nowadays. But as eurozone governments struggle to agree the best way out of the crisis, are they missing what caused it? Continue reading the main story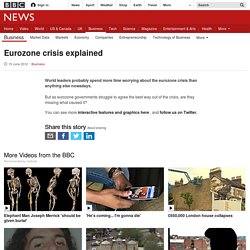 Editors' Note: this post was written by a person who knew of nuclear physics but was not a nuclear engineer nor physicist, but an economist. This content has now been edited for accuracy by the MIT scientific community. Below is an updated version of the original post written by Josef Oehmen .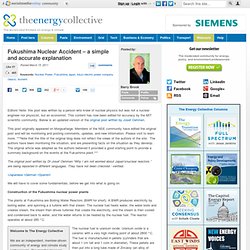 Fukushima Nuclear Accident – a simple and accurate explanation
Laurent Bègue est professeur en psychologie sociale à l'université de Grenoble. Il publie ce mois de septembre « L'Agression humaine » chez Dunod. Pour Rue89, il revient sur huit idées reçues qui vont bon train sur la violence. Le monde est de plus en plus violent Au cours des deux derniers millénaires, la mortalité par homicide a été divisée par des chiffres qui vont de 10 à 100 dans le monde occidental.
Huit idées fausses sur la délinquance et la violence