Misc.
TELLIS - handbags's handheld bags for sale at ALDO Shoes.
'lette macarons - french macarons in los angeles, beverly hills, larchmont, little tokyo, passadena and san francisco
Benii Boutique-Night Out On The Town_One shoulder dress-Black one shoulder dress-One shoulder Dress
Benii Boutique -Fitted Pink Dress with sheer Shoulders and Back
Floral Henley Woven Dress - Aeropostale
Glam Tunic - Embellished Tunic - Bateau Neckline - Three-quarter Length Sleeves | SoftSurroundings.com
Paisley Long Line Kimono - View All - Tops
t_shirt_surgery: Tornado shape back- totorial
It´s saturday, I´m back in beautiful Monaco and life is good! As you all know I´m addicted to brown eyeshadows because it´s sofisticated, beautiful and goes with everything. However, sometimes plain brown can be a bit boring and since it´s saturday I decided to leave my comfort zone and do it with a twist. 1. As always we start with a base.
Liliana by Adi Women's Round Toe Heels
Material Girl Shoes, Tamper Flats - Material Girl - Juniors
877-798-2807 | Carrie sunglasses
I saw this fireworks display from Burj Khalifa in Dubai and had to share... It's incredible. Okay peeps, here's my wish for the new year... Patience, understanding, no smoking, call Mom, no harboring of negative thoughts, shop locally, eat organic, vote, support small businesses, drink in moderation, exercise, eat less red meat, read books, travel, pet the cats more, loose weight, ride bikes, write a novel, enjoy friends and family, say "hi" to passerbys, write thank you notes and LOVE LOVE LOVE. Happy 2014 y'all. I love you so much. xo, Chris
Material Girl Dress, Strapless Sweetheart Striped Zipper A-Line - Material Girl - Juniors
close Sorry... Sorry, this item currently unavailable, please browse our other products. Cascade Convertible Skirt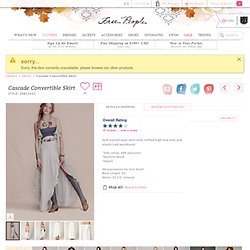 Cascade Convertible Skirt at Free People Clothing Boutique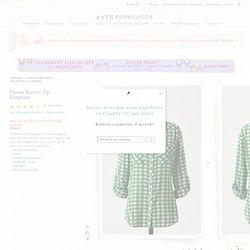 Cissus Button-Up, Gingham - Anthropologie.com
Pros: design, relaxed fit, super soft, light and airy Cons: none at the moment "When I first saw this in the catalog paired with the white pants, I instantly knew I HAD to have this shirt.