DIY
Wednes-diy | Free People Clothing Boutique Blog. One of the girls here at the office told me about this awesome DIY project that she's going to try, and i think i might have to try it as well!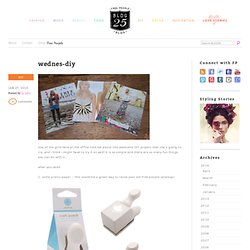 It is so simple and there are so many fun things you can do with it… what you need: 1. some pretty paper – this would be a great way to reuse your old free people catalogs! Helpful tips. Make-simple-cheap-detergents-moneytalks: Personal Finance News from Yahoo! Finance. Ever wonder why there are so many dish soap commercials?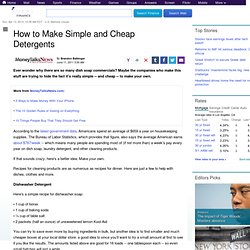 Maybe the companies who make this stuff are trying to hide the fact it's really simple -- and cheap -- to make your own. According to the latest government data, Americans spend an average of $659 a year on housekeeping supplies. 10 DIY Gifts for Friends and Family. DIY Gifts for the Family: Build Them With Care for Loved Ones Make a Magnetic Knife Block This is a gorgeous project for the chef on your short-list.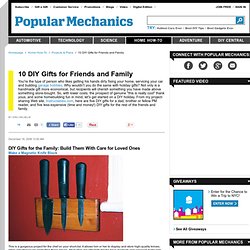 It allows him or her to display and store high-quality knives, while simultaneously protecting those knives. Block Posters - Create large wall posters from any image for free! 100 Ideas by Keri Smith « Cats and Chocolate. This list is from Keri Smith's Website – here.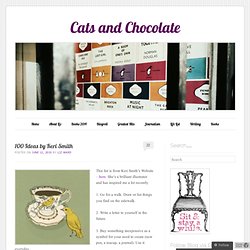 She's a brilliant illustrator and has inspired me a lot recently. 1. Go for a walk. Draw or list things you find on the sidewalk. Project #20 « 52 Projects. Write some letters.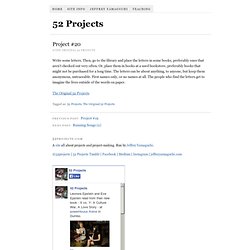 Then, go to the library and place the letters in some books, preferably ones that aren't checked out very often. Or, place them in books at a used bookstore, preferably books that might not be purchased for a long time. The letters can be about anything, to anyone, but keep them anonymous, untraceable. First names only, or no names at all. How to Forecast Weather | Ever wondered how to forecast the weather without actually using instruments?
Check the Clouds: Clouds can tell us a lot about the weather. For example, they can tell us if it's going to be warmer on a particular night by simply being there. That's because they prevent heat radiation from escaping. 35 Life Hacks You Should Know [PIC]
Music
Body. Fashion. The Sketchbook Project: 2011 » Art House Co-op | We build art projects and communities. If you have any other questions, please visit our dedicated support website at support.sketchbookproject.comWhat is The Sketchbook Project?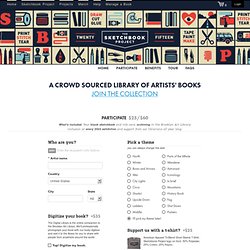 The Sketchbook Project is a crowd-sourced library of over 30,000 sketchbooks (and counting) submitted by people of all ages and backgrounds from more than 135 countries. Anyone can add their voice to the collection by signing up to fill a Sketchbook Project book of their own to submit. The entire project is on view to the public as a permanent collection at Brooklyn Art Library, our storefront exhibition space in the heart of Williamsburg, Brooklyn, NY. What if I don't sketch? We use 'sketchbook' as loose term for experimentation in creativity. Awesome milk trick!. Turn Old Paperbacks into Custom HardbacksHow To | Apartment Therapy Ohdeedoh. Previous image Next image We love to integrate books into our decor, but does your child have favorite books that aren't quite in display condition?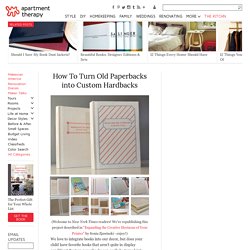 Beat up paperbacks can easily be turned into custom hardbacks with some scrap cardboard, fabric, a gluestick, and an inkjet printer. Unleash your inner graphic designer with this quick and easy tutorial!
---