PowerTips
G+ Wiki
Like vs Plus
Hangout Party Events
Google Plus - Survival guide
Google recently released Calendar app for Android phones which makes it easier for you to manage all your calendars in one place, including your Google accounts. Google Calendar has some really nice features which besides creating, editing and deleting events, allows you to send predefined messages, pinch to zoom in and out of a day and enables you to review events from up to one year ago. Another great feature that is ad Read More...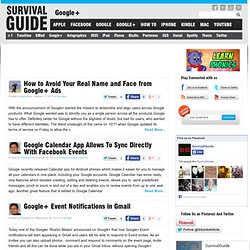 I've been in Google+ since last week and so far it's been a blast. I've sent a few feedback messages to the guys at Google on some nifty features that I wish were in both the mobile and web app.
Keep track of private posts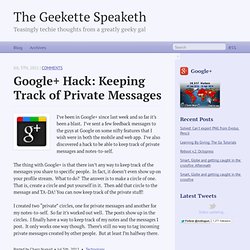 Save draft posts and save copies of your favorite posts for later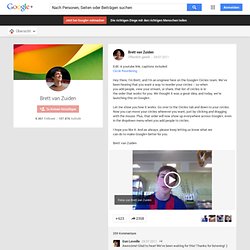 This is great, but can we get nested circles? I can't imagine it being all that difficult to implement.
Reorder your circles
Notes/Bookmarking
How to make G+ banners for profile