PowerTips
G+ Wiki
Like vs Plus
*Disclaimer: This website is not in any form associated or affiliated with Google.com. The right of all logos, photos and design elements displayed on the website are belong to their respective organizations and individuals. The categories are based on basic research on internet and website owners' personal opinions and do not necessarily reflect factual information. The owners of the website keep the right to modify the categories at any time.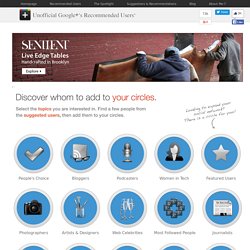 Hi, I'm Daria. I'm musician fueled by the effervescent pop of the universe, the rock of planet earth & the love in your heart. Singer/Songwriter. Laughing In The Face of The Lion.
Hangout Party Events Google Plus - Survival guide
With the announcement of Google+ started the mission to streamline and align users across Google products. What Google wanted was to identify you as a single person across all the products Google has to offer. Definitely better for Google without the slightest of doubt, but bad for users, who wanted to have different identities.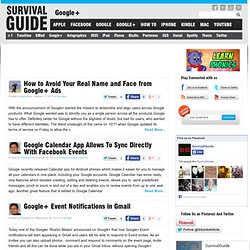 I've been in Google+ since last week and so far it's been a blast. I've sent a few feedback messages to the guys at Google on some nifty features that I wish were in both the mobile and web app. I've also discovered a hack to be able to keep track of private messages and notes-to-self. The thing with Google+ is that there isn't any way to keep track of the messages you share to specific people. In fact, it doesn't even show up on your profile stream. What to do?
Keep track of private posts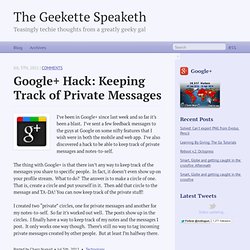 Save draft posts and save copies of your favorite posts for later
Reorder your circles
2. Name your circle - say My Notes/My Scrapbook - whatever you wish. (just name it something that you will know is private). 3. Click on "Create Empty circle". There is no need to add yourself or anyone else to this circle - as this trick works even with empty circles. Since the circle is empty it will be visible only to you and is therefore will always stay private.
Notes/Bookmarking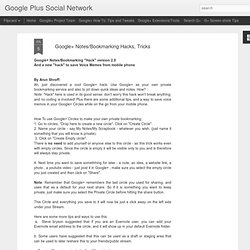 How to make G+ banners for profile