PowerTips
G+ Wiki
Like vs Plus
Hangout Party Events
Google Plus - Survival guide
With the announcement of Google+ started the mission to streamline and align users across Google products. What Google wanted was to identify you as a single person across all the products Google has to offer. Definitely better for Google without the slightest of doubt, but bad for users, who wanted to have different identities.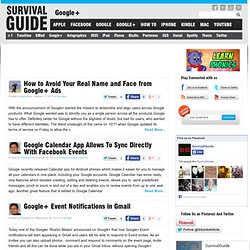 I've been in Google+ since last week and so far it's been a blast. I've sent a few feedback messages to the guys at Google on some nifty features that I wish were in both the mobile and web app.
Keep track of private posts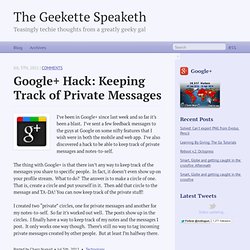 Save draft posts and save copies of your favorite posts for later
Reorder your circles
2. Name your circle - say My Notes/My Scrapbook - whatever you wish.
Notes/Bookmarking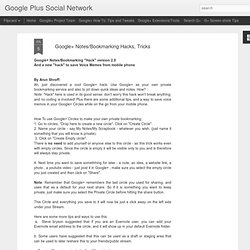 How to make G+ banners for profile