Just Plain Cool
Mozilla Firefox
Amazing Steampunk Accessories Made by Skinz Nhydez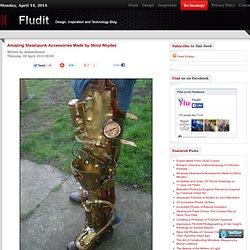 Have you ever imagined how it would look like if there were the steampunk cyborgs? Skinz Nhydez had enough encourage to do so and he even went one step further. He made some incredible and amazing steampunk accessories which could give you a look of a really badass steampunk cyborg.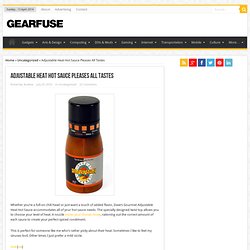 Adjustable Heat Hot Sauce Pleases All Tastes
Whether you're a full-on chili head or just want a touch of added flavor, Dave's Gourmet Adjustable Heat Hot Sauce accommodates all of your hot sauce needs. The specially designed twist top allows you to choose your level of heat. A nozzle mixes your chosen brew , rationing out the correct amount of each sauce to create your perfect spiced condiment. This is perfect for someone like me who's rather picky about their heat. Sometimes I like to feel my sinuses boil. Other times I just prefer a mild sizzle.
Fall 2012 Anthony Kroch 614 Williams Hall kroch@change.ling.upenn.edu Linguistics 550 is an introduction to the systematic study of natural language syntax for graduate students and advanced undergraduates in linguistics and allied fields.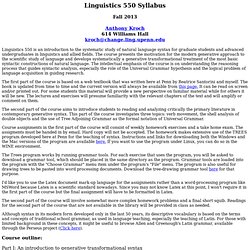 Linguistics 550 Introduction to syntax
Geekologie
Mouse Operated Instrument
Home » Odd + Weird 31 March 2010 11 Comments Posted by Sherwin A new kind of fruit that looks like a white strawberr y but tastes like a pineapple is going on sale in the UK. Called pineberry, the strange-looking-variety of the popular summer fruit originated in South America where it grew wild. It had been near to extinction until seven years ago when the Dutch began growing it commercially.
Pineberries: Fruit looks like white strawberry but tastes like pineapple | Daily Contributor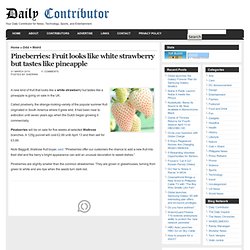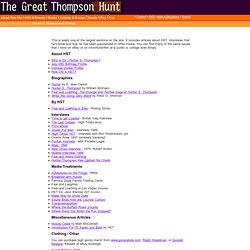 The Great Thompson Hunt - HST & Friends
This is easily one of the largest sections on the site. It includes articles about HST, interviews that he's done and how he has been popularized in other media. You can find many of the same issues that I have on eBay or on microfiche/film at a public or college level library. About HST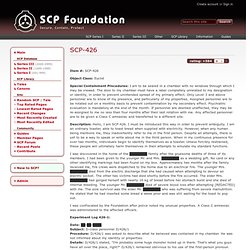 Item #: SCP-426 Object Class: Euclid Special Containment Procedures: I am to be sealed in a chamber with no windows through which I may be viewed. The door to my chamber must have a label completely unrelated to my designation or identity, in order to prevent unintended spread of my primary effect. Only Level 3 and above personnel are to know of my presence, and particularly of my properties.
426
random funny pictures
towards and beyond .com by rafaël rozendaal, 2010
imagination.swf (application/x-shockwave-flash Object)
Reverberations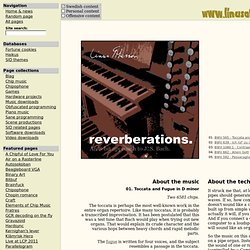 About the music 01. Toccata and Fugue in D minor Two 6581 chips.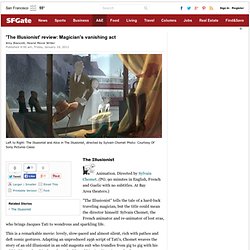 The Illusionist Animation. Directed by Sylvain Chomet . ( PG. 90 minutes in English, French and Gaelic with no subtitles.
'The Illusionist' review: Magician's vanishing act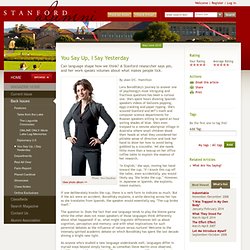 Can language shape how we think? A Stanford researcher says yes, and her work speaks volumes about what makes people tick. By Joan O'C.
May/June 2010 > Features > Cognitive Scientist Lera Boroditsky
projects : sincerely hana
A Village in Holland with no roads « Funny Pictures wallpapers paintings collections
©1995 The Regents of the University of California by Regan Lum Introduction: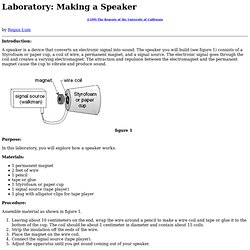 Lesson Plan for Making a Speaker Laboratory
35 Life Hacks You Should Know
How to Make a Disposable Lighter into a Motorcycle
wDizy.gif (GIF Image, 496x400 pixels)
whitneyCarol.swf (application/x-shockwave-flash Object)
Contact Lens Kinda Makes You Cyborgy This one's kinda hard to swallow so take a deep breath, open your minds, and pretend it's 2100. I CONTACT is essentially a mouse fitted to your eyeball. The lens is inserted like any other normal contact lens except it's laced with sensors to track eye movement, relaying that position to a receiver connected to your computer. Theoretically that should give you full control over a mouse cursor.
Eun-Gyeong Gwon & Eun-Jae Lee
The 10 Most Puzzling Ancient Artifacts
T he Bible tells us that God created Adam and Eve just a few thousand years ago, by some fundamentalist interpretations. Science informs us that this is mere fiction and that man is a few million years old, and that civilization just tens of thousands of years old. Could it be, however, that conventional science is just as mistaken as the Bible stories? There is a great deal of archeological evidence that the history of life on earth might be far different than what current geological and anthropological texts tell us. Consider these astonishing finds: The Grooved Spheres
The New York Post highlights some key ideas in Sheril Kirshenbaum's new book The Science of Kissing: What Our Lips Are Telling Us , which explores the history and biology behind mankind's most recognizable gesture of affection. So why do we kiss? [T]he most important and obvious reason why we kiss is that it facilitates reproduction.
The Science of Kissing: Why Do We Do It? - Culture
In the future you will live in a tiny little house
For I Will Consider My Cat Jeoffry (excerpt, Jubilate Agno) by Christopher Smart
Buddhism has the characteristics of what would be expected in a cosmic religion for the future: It transcends a personal God, avoids dogmas and theology; it covers both the natural and spiritual; and it is based on a religious sense aspiring from the experience of all things, natural and spiritual, as a meaningful unity. — Albert Einstein If there is any religion that would cope with modern scientific needs it would be Buddhism. — Albert Einstein The most beautiful thing we can experience is the mysterious. It is the source of all true art and science.
Albert Einstein on Buddhism « yornin in$ide
FV_19
Banality of evil
UN Report: Human Development Is The Real Wealth Of Nations
Amherst Mystery: Did UMass Researchers Kill Maura Murray?
Weird and wonderful plant and fungal discoveries of 2010
How to Ditch Big Brother and Disappear Forever
Doodle God
Jungle Antquarium, Ants + Plants = Awesome - Geek Stuff
Have scientists discovered proof our universe wasn't the first?
Belief in Nothing