Recipes
Easy Light Broccoli Cheese Stuffed Chicken Recipe - StumbleUpon. Cauliflower 'n' Cheese. This recipe proves that cauliflower is a lot more than broccoli's hot blonde cousin.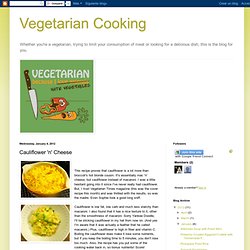 It's essentially mac 'n' cheese, but cauliflower instead of macaroni. I was a little hesitant going into it since I've never really had cauliflower. Tis the Season / so doing this. Santa hat brownies « daisy's world. Aren't these Santa Hat Brownies just so cute?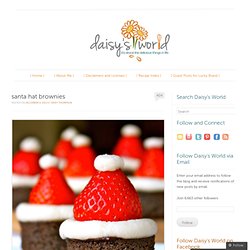 Thanks to Erica's Sweet Tooth for the inspiration. I was looking for a fun and simple holiday treat and I ran across a recipe on her website. Better-Than-Crack-Brownies | How Sweet It Is.
---