Transhumanism
Singularity-Emergence A.I.
John is the James W. Effron University Professor and the Director of the Institute for Regenerative Medicine at the University of Pennsylvania. He is a developmental geneticist and his research over the past several decades has been directed at an understanding of the molecular and cellular basis of human embryonic development.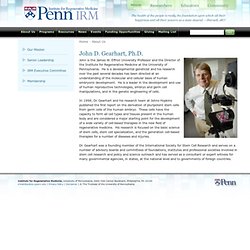 John D. Gearhart, Ph.D. | Penn Institute for Regenerative Medicine
Mormon Transhumanist Association
Christian Transhumanist Declaration
(1) Humans will be radically changed by the advances of technology as time progresses into the future. It is feasible that the human species will be able to alter their designs with every increasing ability.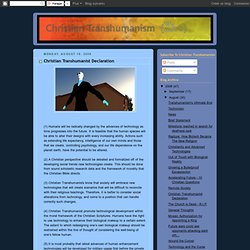 Christianity Versus Transhumanism | Beyond The Beyond
*Or, relinquishing the Singularity via the church.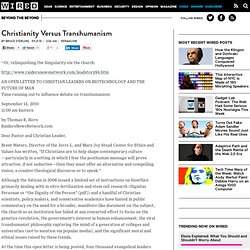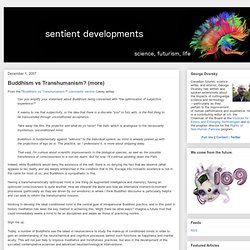 Buddhism vs Transhumanism? (more)
From the " Buddhism vs Transhumanism?
User Profile: James McLean Ledford
ExplainingTheFuture.com by Christopher Barnatt
Transhumanism and Islam - Shaykh Abdal Hakim Murad
Singularity Weblog
There isn't enough in the world.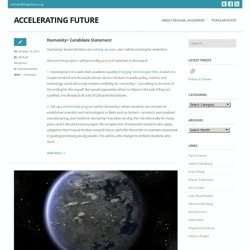 Christian Transhumanism
Spiritual Transcendence in Transhumanism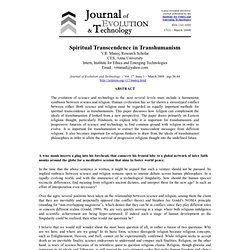 Spiritual Transcendence in Transhumanism