Java(jsf)
How to export data from database to excel sheet by using java in standalone project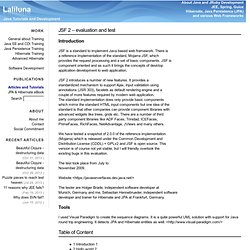 Introduction
JSF 2 - evaluation and test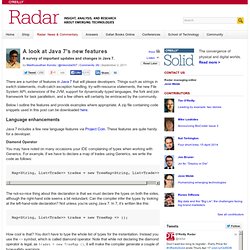 A look at Java 7's new features
There are a number of features in Java 7 that will please developers. Things such as strings in switch statements, multi-catch exception handling, try-with-resource statements, the new File System API, extensions of the JVM, support for dynamically-typed languages, the fork and join framework for task parallelism, and a few others will certainly be embraced by the community.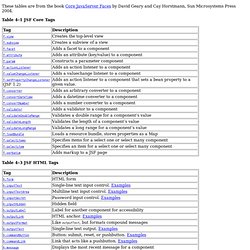 JSF Tags
These tables are from the book Core JavaServer Faces by David Geary and Cay Horstmann, Sun Microsystems Press 2004.
JSF Central - Articles & Books
JSH(jsf+spring+hibernate)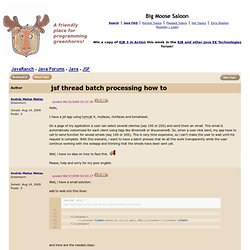 Whenever I need to perform a long-running function in Enterprise Java, I use what I call a "null servlet". A null servlet is a servlet that has no action processors (doGet, doPost). Instead, it simply has an init() method that spawns a thread or threads to run the long-running processes in.
jsf thread batch processing how to (JSF forum at JavaRanch)