Inspiration
ELISA STROZYK. Startups, This Is How Design Works – by Wells Riley. Harry Smith cortometraggio 7. Ronds, calme et volupté... Chemical Brothers Galvanize (Push the button) LIVE Montreux. Carsten Nicolai at Lovebytes. Chemical Brothers - Hey Boy Hey Girl (Live in Kiev 2007) Sonar 2010: The Chemical Brothers (Live) Factory and Fantasy trailer. Alex Rutterford - Monocodes. Color Noise Invocation. Chemical Brothers Live @ Sonar 2010 hey boy hey girl. Chemical Brothers - Out Of Control (Live in Kiev 2007) The Chemical Brothers Visuals. WeArt.
Fotografia noturna da Cidade de Jaraguá do Sul – SC, gerada em 840 megapixels.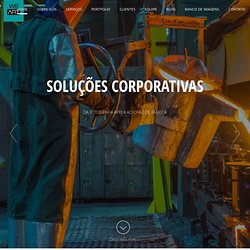 Clique aqui para explorar a imagem.! Video promocional da construtora jaraguaense FENPAR, usando técnicas de Stop Motion A fotografia imersiva em 360º é uma técnica fotográfica utilizada para mostrar a realidade dos mais diversos ambientes. Golden Ratio. Color of Noise / jun-ichi.
---