Bored
Don't Pierce Your Daughter's Ears at the Mall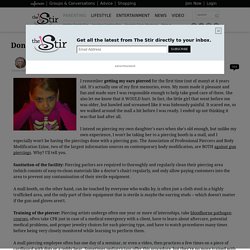 I remember getting my ears pierced for the first time (out of many) at 4 years old. It's actually one of my first memories, even. My mom made it pleasant and fun and made sure I was responsible enough to help take good care of them. She also let me know that it WOULD hurt. In fact, the little girl that went before me was older, but bawled and screamed like it was hideously painful. It scared me, so we walked around the mall a bit before I was ready.
Slow Robot
Ya did clean, thesunmaid: Paint Bucket Resources: Tutorial:...
I waste so much time
Dedicated to growing computer programming education
Neo____Zafara got their homepage at Neopets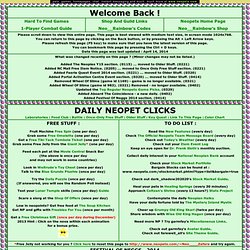 NC MALL - History Of Free NC Mall Items Holiday Bells Goodie Bag (Dec. 6, 2013 to ??) Purple Festive Balloons Goodie Bag.
ドキドキ, idontneedyourheroact: hufflepuffnproud: What...
caligulass-aquarium: hadeniikuze: ... - I'm on your tab
Take a personality test
Ryan Estrada