Google
See what I mean? Now that they have commercially available teevees that watch you and now this Google device that could potentially watch you watch the world and monitor your every move, question and utterance, how far are we from a popular dystopian vision? Orwell described the telescreen in "1984" this way: Any sound that Winston made, above the level of a very low whisper, would be picked up by it, moreover, so long as he remained within the field of vision which the metal plaque commanded, he could be seen as well as heard.
Technology for Fun, Profit and Total Control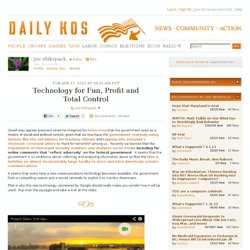 Hangouts
LIVE VIDEO: Occupy Oakland Move-in Day March
Hangouts API - Google+ Platform — Google Developers
New features Meet the new inbox New customizable tabs put you back in control so that you can see what's new at a glance and decide which emails you want to read and when.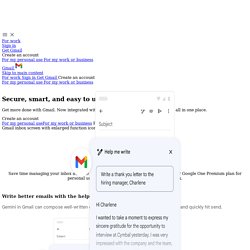 Help : Add to Google button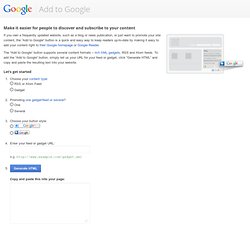 Si vous disposez d'un site Web fréquemment mis à jour, tel qu'un blog ou un site d'actualités, ou que vous voulez mettre en avant votre contenu, le bouton "Ajouter à Google" est une façon simple et rapide d'informer les lecteurs des dernières publications sur votre site en leur permettant d'ajouter votre contenu à leur page d'accueil Google ou à Google Reader. Le bouton "Ajouter à Google" est compatible avec plusieurs formats de contenu, tels que les gadgets XML enrichis et les flux RSS et Atom. Pour utiliser le bouton "Ajouter à Google", il vous suffit de nous indiquer l'URL du flux ou du gadget, de cliquer sur "Générer du code HTML", puis de copier-coller le texte obtenu sur votre site Web.