Other
Anime Sites. Anime Reipu. Useful JavaScript and jQuery Tools, Libraries, Plugins - Smashing Magazine. Advertisement Recently we've been receiving more requests for carefully selected, useful round-ups.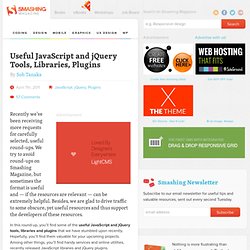 We try to avoid round-ups on Smashing Magazine, but sometimes the format is useful and — if the resources are relevant — can be extremely helpful. Besides, we are glad to drive traffic to some obscure, yet useful resources and thus support the developers of these resources. In this round-up, you'll find some of the useful JavaScript and jQuery tools, libraries and plugins that we have stumbled upon recently. Upload large or big file in PHP using .htaccess. Advertisement I've seen that many of my friends are struggling with the uploads of the bigger or larger files in PHP.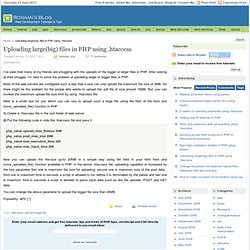 After looking at their struggle, i'm here to solve the problem of uploading larger or bigger files in PHP. Ajax Upload; A file upload script with progress-bar, drag-and-drop. There's more to HTML escaping than &, <, >, and " A few days ago I tweeted: If I had a dollar for every HTML escaper that only escapes &, <, >, and ", I'd have $0.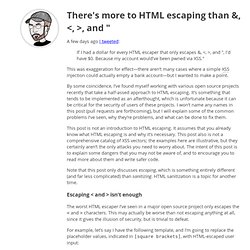 Because my account would've been pwned via XSS. " A huge list of Style Guides and UI Guidelines. If you are a graphic designer or an interaction designer and have ever been tasked with creating a style guide or UI guidelines document (both are different and I've had the pleasure to work on both of them creating templates and the actual documents for brands and products), this list should help you out as a consolidated list of references.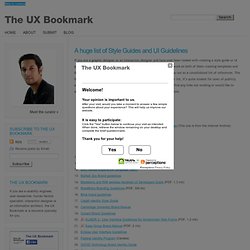 This list is going to be constantly updated (and will ultimately be a monster list, it's quite modest for now) of publicly accessible style guides and UI guideline documents on the web. If you find any links not working or would like to suggest one that is not on the list, feel free to comment and let me know.
---