Light and sun
The Physics of Light: What Is Light? Why is sunlight so hot while the tube light light's hardly warm. Kinetic energy?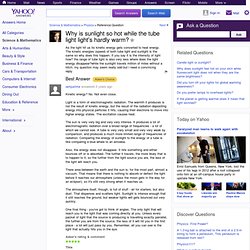 No. Not even close. Light is a form of electromagnetic radiation. The warmth it produces is not the result of kinetic energy, but the result of the radiation depositing energy into physical particles it hits, causing their electrons to move into higher energy states. The excitation causes heat. Sunlight. The ultraviolet B component of sunlight on the skin is an effective source of vitamin D3 (cholecalciferol) from serum cholesterol.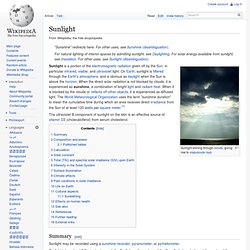 Summary[edit] Sunlight may be recorded using a sunshine recorder, pyranometer, or pyrheliometer. Sunlight takes about 8.3 minutes to reach the Earth from the surface of the Sun.
---