Dados internet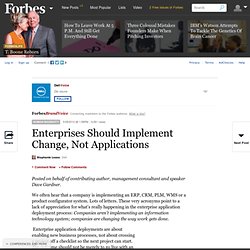 Posted on behalf of contributing author, management consultant and speaker Dave Gardner.
Enterprises Should Implement Change, Not Applications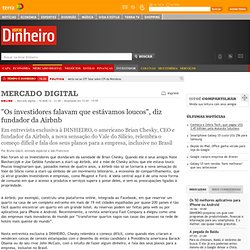 "Os investidores falavam que estávamos loucos", diz fundador da Airbnb
Não foram só os investidores que duvidaram da sanidade de Brian Chesky. Quando ele e seus amigos Nate Blecharczyk e Joe Gebbia fundaram a start-up Airbnb, até a mãe de Chesky achou que ele estava louco.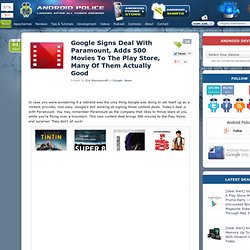 In case you were wondering if a rebrand was the only thing Google was doing to set itself up as a content provider, rest easy.
Google Signs Deal With Paramount, Adds 500 Movies To The Play Store, Many Of Them Actually Good
Cloud Could Cut $12 Billion from US Government Annual Deficit: Study
Mac Malware Outbreak Is Bigger than 'Conficker'
One-third of O2 staff "more productive" working from home
An experiment conducted by O2 has found that 88 percent of its staff are just as productive working remotely, whilst one-third claimed that they actually got more work done when they aren't in the office. Some 3,000 employees based at O2's head office in Slough took part in a pilot that required them to work from home for one day, as practice for problems that may occur during the summer's Olympic Games.
Reprodução O Chrome, do Google, é mais usado no Brasil, na Índia e na Rússia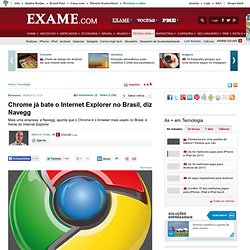 Chrome já bate o Internet Explorer no Brasil, diz Navegg - Tecnologia
Silvio Meira na UTFPR
TEDxSP 2009 - Silvio Meira
INFOGRAPHIC: A Day In The Internet