Bracelets
Joyful braided bracelet tutorial. So I wrote this post 2 weeks ago but I've been trying to think of a way to make tutorials easier for me and for you, that's why I had it on hold.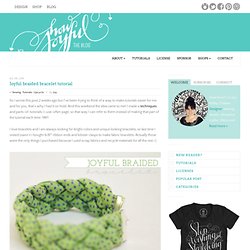 And this weekend the idea came to me! I made a techniques and parts-of-tutorials-I-use-often page, so that way I can refer to them instead of making that part of the tutorial each time. YAY! Rope Bracelet Tutorial. DIY Friendship Bracelet.
For several months now, we've been receiving emails requesting a friendship bracelet DIY.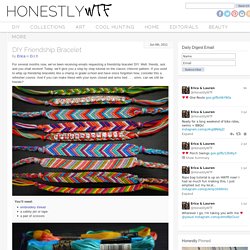 Well, friends, ask and you shall receive! Today, we'll give you a step by step tutorial on the classic chevron pattern. If you used to whip up friendship bracelets like a champ in grade school and have since forgotten how, consider this a refresher course. And if you can make these with your eyes closed and arms tied . . . umm, can we still be friends? How to Mystery Braid a Leather Cuff.
---