Musique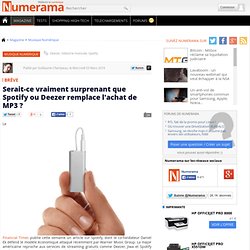 Le Financial Times publie cette semaine un article sur Spotify, dont le co-fondateur Daniel Ek défend le modèle économique attaqué récemment par Warner Music Group. La major américaine reproche aux services de streaming gratuits comme Deezer, Jiwa et Spotify qu'ils ont pourtant autorisé de "cannibaliser" le marché de la vente de musique en ligne.
Serait-ce vraiment surprenant que Spotify ou Deezer remplace l'achat de MP3 ?
Hécatombe
PULP FUSION Vol. 1- 9 - Rapidshare, Hotfile, Megaupload torrent direct download
Résultats de recherche » mc solaar
MC Solaar, Qui sème le vent récolte le tempo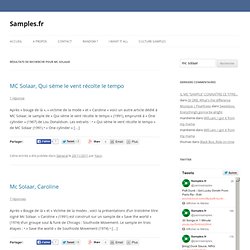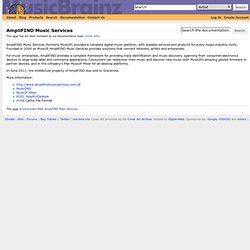 AmpliFIND Music Services (formerly MusicIP) provides a complete digital-music platform, with scalable services and products for every major industry niche.
MusicIP
Music IP Mixer, ou comment enrichir son expérience musicale
Pour les vrais accros à la musique, qui la laissent s'immicer au quotidien dans leur existence, les différents systèmes d'écoute proposés aujourd'hui ont encore beaucoup de progrès à faire. Sur un baladeur gorgé de plusieurs milliers de titres, le principe de la lecture alléatoire (ou shuffle ), par exemple, atteint vite ses limites. Et créer soi-même ses propres playlists devient à la longue fastidieux.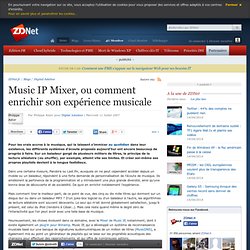 Antiblues