MEDICAL
Endometrial Ablation): Request a Brochure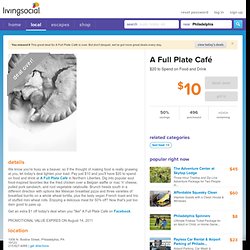 The Best Daily Deals in Philadelphia - 50% Off A Full Pate Café
deal over We know you're busy as a beaver, so if the thought of making food is really gnawing at you, let today's deal lighten your load. Pay just $10 and you'll have $20 to spend on food and drink at A Full Plate Café in Northern Liberties. Dig into popular soul food-inspired favorites like the fried chicken over a Belgian waffle or mac 'n' cheese, pulled pork sandwich, and root vegetable ratatouille. Brunch heads south in a different direction with options like Mexican breakfast pizza and three varieties of breakfast burrito on a whole wheat tortilla, plus the tasty vegan French toast and trio of stuffed mini wheat rolls. Enjoying a delicious meal for 50% off?
Bipolar Disorder Magazine | Bipolar Symptoms | bphope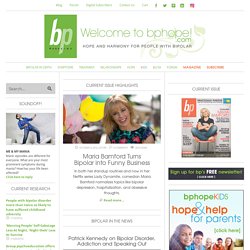 [from the Spring 2011] There may not ever be a last episode, but there are ways to fend off and mitigate the next one. Doctors never talked to Elly L. about RELAPSE. Although she was hospitalized during a manic episode and diagnosed with bipolar disorder, doctors never mentioned that it could happen again. Instead, Elly was stabilized, handed a prescription for mood stabilizers and discharged.