Photo | artists
Diane arbus. Cindy sherman. Hedi slimane. Photo | artists asia. Photo | artists france. Photo | artists us. Photo | artists #2.
Famous Photogs Pose With Their Most Iconic Images | Raw File. Jeff Widener holds his photo of Tank Man in Tienanmen Square from 1989.Photo: Tim Mantoani Steve McCurry holds his 1984 photo of a young woman from Peshawar, Pakistan.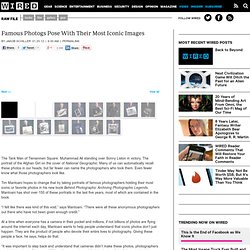 "I looked for this girl for 17 years and finally found her in 2002. Her name is Sharbat Gula. "Photo: Tim Mantoani Neil Leifer holds his photo, Ali vs.
---