Inspiration-motion
Sinisa Radosavljevic Compositing Showreel 2011 - Compositing on Vimeo
Spherikal on Vimeo
Paul Clements - Motion Design/Direction
impactist on Vimeo
Founded in 1996, Imaginary Forces is a creative studio and full service production company specializing in creating and developing content for commercial advertising, digital and interactive platforms, feature films and film marketing, television, architectural spaces and global brands. Our body of award winning work includes the EMMY winning main titles for Mad Men, as well as the celebrated opening sequences for Boardwalk Empire, The Pacific and Nurse Jackie. We have created hundreds of main titles and content for films like Transformers, The Twilight Saga: Eclipse, 500 Days Of Summer, Terminator Salvation, Seven, and Minority Report. In the commercial world, we have directed and produced spots for Pepsi, Microsoft, Scion, Chrysler and Google through agencies like ATTIK, JWT, TBWA\Chiat\Day, and The Richards Group.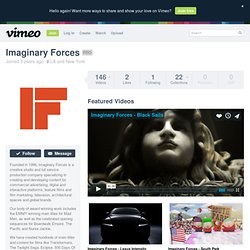 Imaginary Forces on Vimeo
G'RAFFE
marcuseckert.com
In 2012, Marcus Eckert wrote Wide Sky to explore various facets of programming, code-based motion and UI design. To do this he developed an early version of Meek, a native iOS engine designed to craft complex, low memory animations at run time. Complex animations calculated at run time allow for a low memory footprint. Smooth playback, leveraging the power of native code and OpenGL ES 2.0. Intricate vector-based graphics and animations.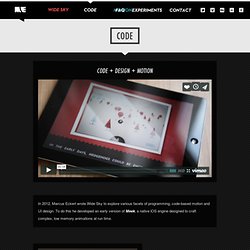 Giant Ant Media | Home
LUMBRE
KIM DULANEY
Work « SEHSUCHT™
Melted Ego – Fragments of Paradise No finger exercise, but a megaton of work and computing time: In his second life as a robotics engineer our very own Mr Timo von Wittken - Sehsucht's lead 3D artist and thoroughbred headbanger - brought this steel monster of an independent music video to life. Guided by the hard rock guitar riffs of his band 'Melted Ego' Timo (aka Optimo Prime) and an elite division of 24 senior CG masterminds from all over Germany assembled the 'Fragments of Paradise' to convey the songs disturbing vision of an uncertain future in a large-scale cgi video project.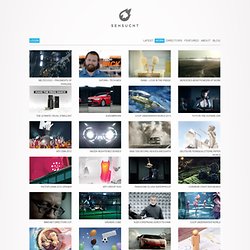 Motion Graphics Inspiration
Adobe Marketing Cloud February 26, 2013 comments FITC Amsterdam 2013 titles February 18, 2013 comments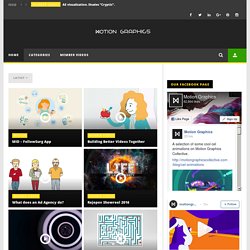 Prologue
Do I Have Power - Timber timbre (2011) on Vimeo
.work | GMUNK
The Mill Homepage
Persuade, Change, Influence -
Welcome to The Computer Graphics Society
Süperfad
Sebastian Onufszak: In Graphics We Trust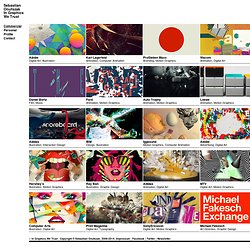 SEBASTIAN ONUFSZAK Designer/Illustrator/Director Digital illustration for the Adobe "I Am The New Creative" portrait series.Digital Art, Illustration2014 Short animation for Karl Lagerfeld's 'Happy Chinese New Year' greetings.Animation, Computer Animation2014 Channel Branding for ProSieben MAXX.Branding, Motion Graphics2013 Visual conception for the Wacom Cintiq Companion commercial.Animation, Digital Art2013 Music video by Jürgen Branz and Sebastian Onufszak "Spend The Night" is featured on Daniel Bortz´ full length debut "Patchwork Memories".Film, Music2013 Visual conception (pitch) for a Ford TV commercial.