Inspiration-motion
Sinisa Radosavljevic Compositing Showreel 2011 - Compositing on Vimeo
Spherikal on Vimeo
Paul Clements - Motion Design/Direction
impactist on Vimeo
Founded in 1996, Imaginary Forces is a creative studio and full service production company specializing in creating and developing content for commercial advertising, digital and interactive platforms, feature films and film marketing, television, architectural spaces and global brands. Our body of award winning work includes the EMMY winning main titles for Mad Men, as well as the celebrated opening sequences for Boardwalk Empire, The Pacific and Nurse Jackie. We have created hundreds of main titles and content for films like Transformers, The Twilight Saga: Eclipse, 500 Days Of Summer, Terminator Salvation, Seven, and Minority Report. In the commercial world, we have directed and produced spots for Pepsi, Microsoft, Scion, Chrysler and Google through agencies like ATTIK, JWT, TBWA\Chiat\Day, and The Richards Group.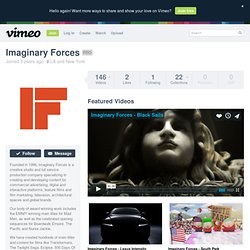 Imaginary Forces on Vimeo
G'RAFFE
marcuseckert.com
Giant Ant Media | Home
LUMBRE
KIM DULANEY
Work « SEHSUCHT™
Saturn – Tech-Nick Saturn is back on earth. After a long journey through the solar system the star destroyer of electronics stores finally landed on our beloved blue planet and introduces yes-man Tech-Nick who easily handles clients needs and questions.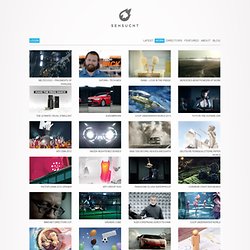 Motion Graphics Inspiration
Prologue
Do I Have Power - Timber timbre (2011) on Vimeo
.work | GMUNK
The Mill Homepage
Persuade, Change, Influence -
Welcome to The Computer Graphics Society
Süperfad
Sebastian Onufszak: In Graphics We Trust