Outils
AMPPS Features A complete package on your desktop, same like the server that provides many open source web applications. Application Management, Domain management, Database management, etc are provided in a secure environment to ease your development. With Softaculous Softaculous is ready for your desktops with AMPPS to boost your development. Like servers, now auto-installation is possible on your desktop too.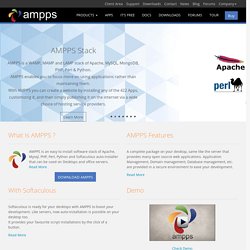 Softaculous AMPPS
Nextsend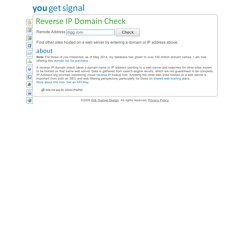 Find other sites hosted on a web server by entering a domain or IP address above. Note: For those of you interested, as of August 2012, my database has grown to over 60 million domain names. I am now offering this domain list for purchase. A reverse IP domain check takes a domain name or IP address pointing to a web server and searches for other sites known to be hosted on that same web server. Data is gathered from search engine results, which are not guaranteed to be complete.
Le dossier continuera à être disponible pour le téléchargement jusqu'à ce que cette page Web soit fermée. Haute vitesse Vie privée Votre fichier est envoyé par la voie la plus courte - directement entre vous et le destinataire.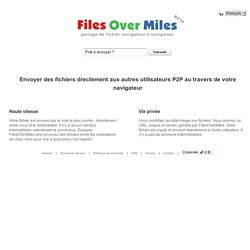 Suite - LiberKey Ultimate
Le forum officiel de l'Association Asterisk France - Accueil
News What is Spong? Spong is a simple systems and network monitoring package. It does not compete with Tivoli, OpenView, UniCenter, or any other commercial packages. It is not SNMP based, it communcates via simple TCP based messages. It is written in Perl.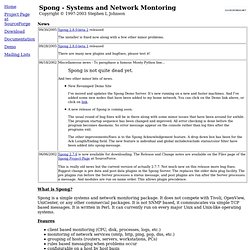 Spong - Systems and Network Monitoring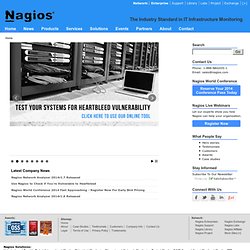 Nagios Network Analyzer 2014r1.3 Released 12 Dec 2013 | 4:30 pm We are pleased to announce that Nagios Network Analyzer 2014r1.3 has been released and is available for download. In addition to minor bug fixes, key features of this release include:International language support - Nagios Network Analyzer now supports the following 9 languages: English, French, German, Italian, Japanese, Korean, Portuguese, Russian, and Spanish.To view a quick guide on upgrade an existing Network Analyzer installation to the latest release, click here. We greatly appreciate the feedback that the Nagios community continues to provide.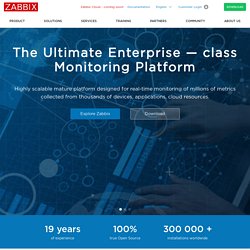 Back to topBack to top The Enterprise-class Monitoring Solution for Everyone Customer Login Next Webinars Upcoming Trainings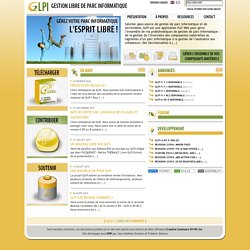 Accueil Logiciel distribué sous licence GNU/GPL Avec GLPI - Gestion Libre de Parc Informatique - Gérez votre parc informatique l'esprit libre ! Avec GLPI - Gestion Libre de Parc Informatique, gérer l'ensemble de vos composants logiciels et matériels 24 septembre 2013