WEB 2.0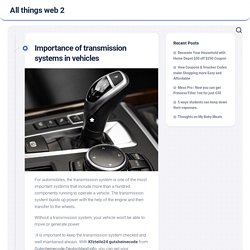 All Things Web 2.0 has been created in response to the heavy blog traffic generated by my original post " All Things Web 2.0 - The List " on my blog Sacred Cow Dung . All Things Web 2.0 - The Directory "portalizes" the original post content -- so now the Web 2.0 Community itself can keep the directory content current -- as well as enhance its usefulness for everyone -- through incremental community knowledge aggregation. Why an Open Directory for Web 2.0? Not only was the traffic " The List " generated surprizing, I was also surprized at how people were using The List. Apparently, people would bookmark my post and then frequently return, to use it as a Launching Off Point to check out various Web 2.0 apps when they had a spare moment or two. Both the amount of traffic and the fact that people were actually evaluating the listed applications, made portalizing "The List" into an Open Directory, a no-brainer.
Login to Clipmarks
s Web 2.0 Awards
Web 2.0 Tools and Applications - Go2web20
fontpro.com Font Pro - is a free fonts database with awesome typeface testing tool. It provides more than 20,000 free fonts and web fonts. Font Pro has made the process of searching fonts, previewing fonts, collecting fonts, to discovering new font combinations super easy and awesome. This tool can save hours of design time every week.
Sign In
Welcome to - MYRL - Immersive Entertainment Platform