Papeterie/emballage/cadeau...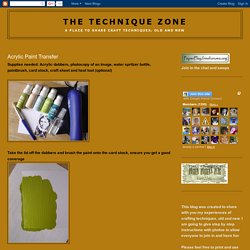 Supplies needed: Acrylic dabbers, photocopy of an image, water spritzer bottle, paintbrush, card stock, craft sheet and heat tool (optional) Take the lid off the dabbers and brush the paint onto the card stock, ensure you get a good coverage Take your photocopied image ( remember that you will get a reverse of the image, so don't use bold words), flip it over and place it in the acrylic. Lightly press it down making sure it's smooth and not wrinkled Leave to air dry for at least 15 minutes and then if you wish give it a blast with the heat tool Only move onto this step when you are sure your paint is completely dryTake your water filled spritzer bottle, spray the back of the paper no more than two squirts, you don't want it too wet
Benjamin and Lyla both love to color, but right now all they do is scribble. I have stacks of sheets that Benjamin has colored all over and I was hoping to do something fun with them. I saw this tutorial at Smile Monsters for making your own paper gift bows and I immediately wanted to turn the scribbles into bows.
Turn baby scribbles into bows (Gift Bow Tutorial)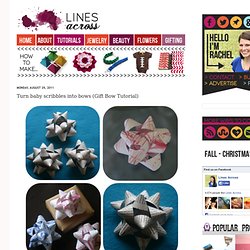 Strawberry Candy Wraps Inspired by food wrappings at gourmet markets, these charming favor wraps can be used for chocolate bars or any sort of candy. The look is meant to be organic and imperfect. These are well suited to a natural, romantic wedding.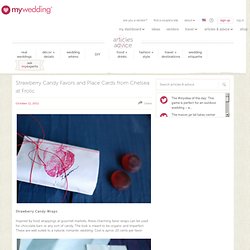 Strawberry Candy Favors from Frolic | Wedding Ideas and Inspiration Blog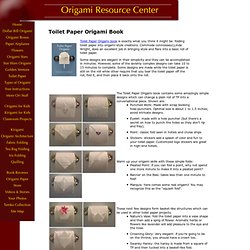 Getting tired of toilet paper folding? Try paper napkin folding. These paper napkins have origami instructions printed on them. The pack of 40 can be folded into 4 different designs (flapping bird, shirt, shoe, and bird of paradise).
corner-bookmarks.jpg (image)
i love projects that make me smile and think "why didn't i think of that?". this fun heart-shaped paper clip project from jessica jones at how about orange is so easy it's almost impossible to resist making a few of these at your desk right now. all you need is a paperclip and your fingers- because you're just a few bends away from a heart-shaped way to keep your sweetie's papers together. if i had children i would definitely use this to pin a sweet valentine's day note to their lunches. click here for more info on jessica's site. [thanks, jessica!]
diy idea: heart-shaped paper clips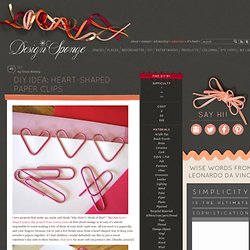 There is something brilliantly refined and luxurious about paper which has been sewn on a sewing machine. The string through the paper adds texture and a surprising little detail many people just can't resist to carefully touch when they see it. I absolutely love these little DIY wedding favor bags.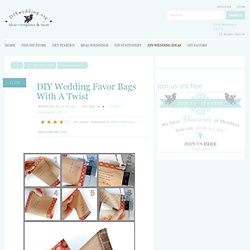 diy-wedding-favor-bags-with-a-twist | free-downloads | diy-wedding-ideas
January 10th, 2011 Email 400 users recommend These days, sending any thank-you note will get you noticed, but sending this thank-you note may very well get you hired! Jeff Rudell Try to keep your designs loose and unfussy.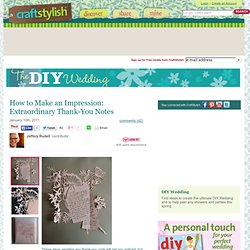 How to Make an Impression: Extraordinary Thank-You Notes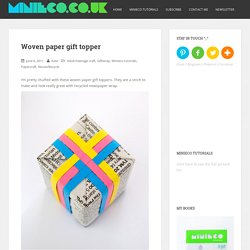 By Kate on June 6, 2011 I'm pretty chuffed with these woven paper gift toppers. They are a sinch to make and look really great with recycled newspaper wrap.
6281009745_4017a45e64_o
maemae paperie.