Papeterie/emballage/cadeau...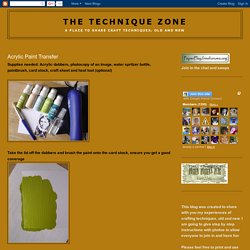 Supplies needed: Acrylic dabbers, photocopy of an image, water spritzer bottle, paintbrush, card stock, craft sheet and heat tool (optional) Take the lid off the dabbers and brush the paint onto the card stock, ensure you get a good coverage
DIY Mini Pom Pom
Benjamin and Lyla both love to color, but right now all they do is scribble. I have stacks of sheets that Benjamin has colored all over and I was hoping to do something fun with them. I saw this tutorial at Smile Monsters for making your own paper gift bows and I immediately wanted to turn the scribbles into bows.
Turn baby scribbles into bows (Gift Bow Tutorial)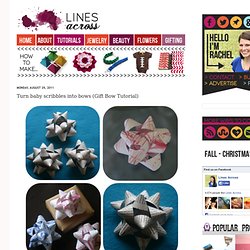 Strawberry Candy Wraps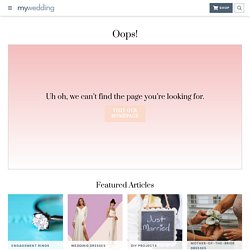 Strawberry Candy Favors from Frolic | Wedding Ideas and Inspiration Blog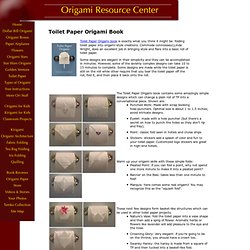 Getting tired of toilet paper folding?
corner-bookmarks.jpg (image)
Awww!
diy idea: heart-shaped paper clips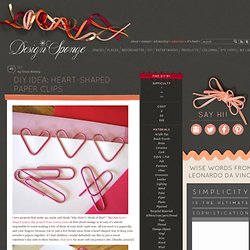 There is something brilliantly refined and luxurious about paper which has been sewn on a sewing machine. The string through the paper adds texture and a surprising little detail many people just can't resist to carefully touch when they see it. I absolutely love these little DIY wedding favor bags.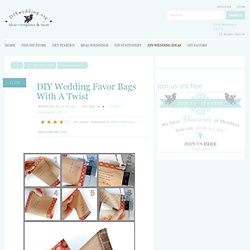 diy-wedding-favor-bags-with-a-twist | free-downloads | diy-wedding-ideas
January 10th, 2011 Email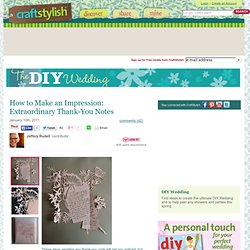 How to Make an Impression: Extraordinary Thank-You Notes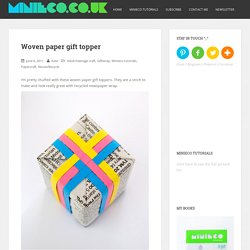 By Kate on June 6, 2011 I 'm pretty chuffed with these woven paper gift toppers. They are a sinch to make and look really great with recycled newspaper wrap.
6281009745_4017a45e64_o
maemae paperie.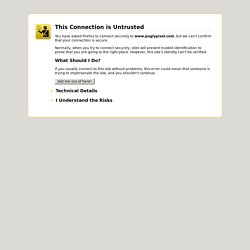 I didn't start out to write a DIY post. My glitter tape photoshoot was intended to be a glitter texture photoshoot for a future download. But, as it happens, I got sidetracked and I started playing around with the double-sided sticky tape on my desk.
Stardust (Part 1): DIY Glitter Tape
DIY Calling Cards
My beloved collection of vintage sequins has been sitting in the darkness of my closet all these years and I felt it was time to liberate them. I spent Saturday packaging them as gifts to some pals and I used the glassine envelopes that I sold in my old Etsy shop to hold the sequins.
Custom Envelopes (Part 2)
JetPens is best known for their wide variety of pens, but did you know that they sell craft supplies, too?