Innovation & Services
Etude innovation GEM 2012 (2)
Etude innovation GEM 2012
New features Meet the new inbox New customizable tabs put you back in control so that you can see what's new at a glance and decide which emails you want to read and when.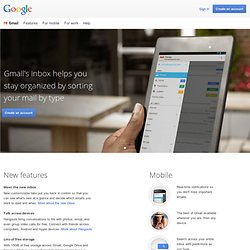 Votre abonnement sur missionrelationclient.fr - afargeon - Gmail
Sites associés
Innovation Management | Innovation Software | Innovation Management Software
Accueil - AZAO Conseil
"Jugaad Innovation" : un nouveau regard sur l'innovation de produit pour le BOP | L'Observatoire du BoP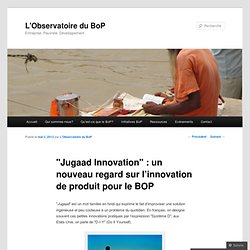 "Jugaad" est un mot familier en hindi qui exprime le fait d'improviser une solution ingénieuse et peu coûteuse à un problème du quotidien. En français, on désigne souvent ces petites innovations pratiques par l'expression "Système D"; aux Etats-Unis, on parle de "D-I-Y" (Do It Yourself). Le "Q Drum", conçu et fabriqué en Afrique du Sud, permet de transporter jusqu'à 50L d'eau dans des zones où l'accès à l'eau potable est rare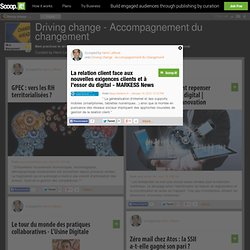 Mon combat contre l'infobésité (non, le terme n'est pas trop fort) a commencé il y a longtemps. Infobésité, ce mélange d'information et d'obésité est un fléau qui n'est probablement pas né avec l'informatique. Aussi étrange que cela paraisse, quand les livres sont arrivés, il y eut de savants râleurs pour prédire l'apocalypse du savoir. C'est dire que, même cela n'est pas nouveau !
La relation client face aux nouvelles exigences clients et à l'essor du digital - MARKESS News | Driving change - Conduite du changement