Games
Online. Lego. Sony PSP Games - Gamespot PSP. FlightGear Flight Simulator. [adult swim] | Games | Viva Caligula. AdultSwim.com is your official Adult Swim site for free original online games like Amateur Surgeon, Five Minutes to Kill Yourself, My Lil Bastard, Meowcenaries, Vending Machine Champ and HRmageddon.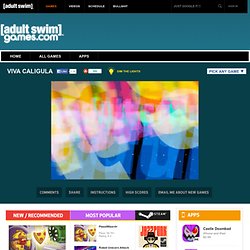 We also have a few online games based on some of our shows, like Inuyasha Demon Tournament, Venture Bros. Flight of the Monarch, Squidbillies Floor It and Aqua Teen Hunger Force's Worst Game Ever. But we're mainly doing original online games these days. So, if you like online puzzle games, online fighting games, online twitchy games, online strategy games and even some first person shooters, we're the place to visit. Enjoy the free online games! The Elder Scrolls IV: Oblivion Hints and Tips. Oblivion Tips and Hints The following tips and hints have been submitted from various Oblivion players from around the world.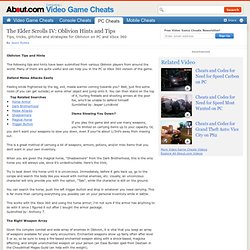 Many of them are quite useful and can help you in the PC or Xbox 360 version of the game. Defend Melee Attacks Easily. Bejeweled Twist™ Official Site - PopCap Games - Free Online Games. Linux: Install a million games in one click! Linux: Install a million games in one click!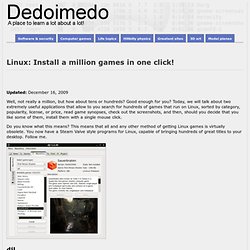 Updated: December 16, 2009 Well, not really a million, but how about tens or hundreds? Good enough for you? Penguspy - Find & install the Best Linux Games (easily) Off-Road Velociraptor Safari. Binge Gamer: NSFW? Yeah, Just A Little. Raft Wars - Miniclip Games. Kinky Breakout. 3D Realms Site. DiabloII.Net.
---