Gaston Bachelard
Gaston Bachelard ( French: [baʃlaʁ] ; June 27, 1884 – October 16, 1962) was a French philosopher . [ 3 ] He made contributions in the fields of poetics and the philosophy of science .
Gaston Bachelard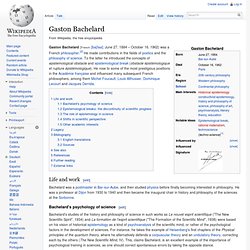 Historical Events Events 1 - 100 of 185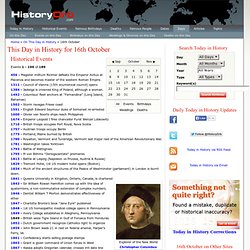 This Day in History for 16th October
Bachelard - Bienvenue sur www.gastonbachelard.org, site de l'Association des Amis de Gaston Bachelard
Les classiques des sciences sociales: Gaston Bachelard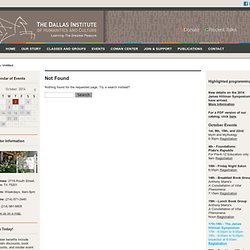 The Dallas Institute of Humanities and Culture
THE BACHELARD TRANSLATIONS are the inspiration of Joanne H.