6.2.4 Photoshop Resources
ColorBlender.com | Your free online color matching toolbox
download PSD - Download Free PSD
70 Excellent Photoshop Resources
Adobe Photoshop is the tool of choice for many designers and artists.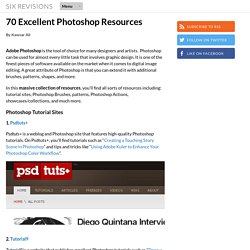 Freebies
Colors of Fall 2013: 21 Fresh and Free Design Resources Hello designers, developers, web enthusiasts of the globe. We are back with another edition of our monthly collection of the freshest design resources the month of September had to offer. If you know our series already, you know you can expect the best HTML, CSS and PSD templates, as well as UI-kits for your next great web or native app. All of the resources showcased here are fresh, free and easy to download, suitable for experienced and amateur web designers, so be sure to download the ones you love and share them with everyone you know!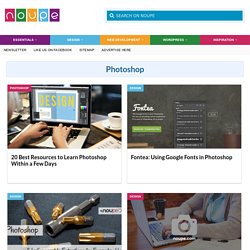 PHOTOSHOP
6.2.4.1 Ressources Photos
6.2.4.2 Photoshop Brushes
6.2.4.4 Textures patterns
Get the FlatPix UI Kit for only $7 - Learn More or Buy Now Web development has grown far beyond the typical HTML/CSS/JS code structure. Modern web services like Facebook and Twitter are built with something called an Application Programming Interface. This allows developers to connect into 3rd party services and pull out data to be displayed on another website. For this post I've collected a number of free online tutorials which delve into API development. These are perfect for anybody new to the scene who wants to learn a bit more about typical web services.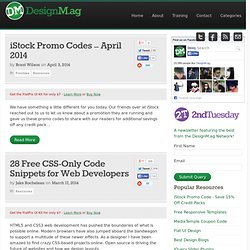 Web Design Resources - Tools for Designers
Free PSDs & Resources for Web Designers by Orman Clark
50 Free High Quality and Inspirational PSD Files for Download
Are you a beginner who is looking for an inspiration just like a web designer that is working on a new design? Then, this article is for you. Creativity and inspiration play a big role on having a successful design, especially when it is seen on the web. One of the resources where we can get techniques with, of course, is from the experts. Good thing that in the online community today, people, especially those who are already well-experienced are sharing their talents by uploading their designs and letting other people use them either for inspiration or for commercial or non-commercial use. PSD (Photoshop Document) files are one of those.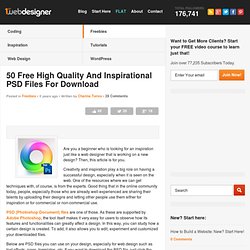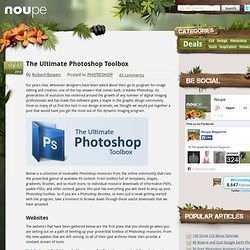 Sep 07 2010 For years now, whenever designers have been asked about their go-to program for image editing and creation, one of the top answers that comes back, is Adobe Photoshop. Its generations of evolution has centered around the growth of any number of digital imaging professionals and has made this software giant a staple in the graphic design community. Since so many of us find this tool in our design arsenals, we thought we would put together a post that would have you get the most out of this dynamic imaging program. Below is a collection of invaluable Photoshop resources from the online community that runs the proverbial gamut of available PS content.
The Ultimate Photoshop Toolbox