2.3.8 Music Classical
Priory Radio - Organ, Choral And Church Music - Internet Radio
oe1.ORF.at Musik
Bartók Rádió - mr3
Direkt zu ...
BR-KLASSIK | BR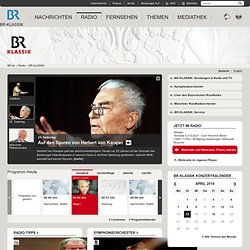 Allegro - classical music / jazz music / lounge music
Pristine Classical - The Front Page
Progetto Martha Argerich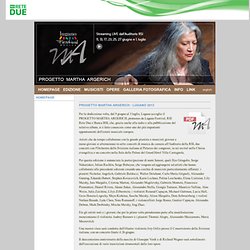 Il Progetto Martha Argerich, che si svolgerà dal 6 al 28 giugno 2012, giunge all'undicesima edizione, riunendo ancora una volta a Lugano una sessantina di artisti intorno alla grande pianista. Giovani talenti e artisti di fama si alterneranno in coppia, in gruppi di musica da camera e con l'Orchestra della Svizzera italiana nell'esecuzione di composizioni di rara esecuzione accanto ai capolavori del repertorio. Fra i pianisti troviamo Maria Joao Pires, Stephen Kovacevich, Lilya Zilberstein, Nelson Goerner, Nicholas Angelich, Khatia Buniatishvili, Polina Leschenko, Alexander Mogilevsky, Alexander Gurning, Alan Weiss, Gabriela Montero (che interpreterà la sua ultima composizione, "ExPatria" per pianoforte e orchestra); fra i violinisti Renaud Capuçon, Ilya Gringolts, Dora Schwarzberg, Alissa Margulis; fra i violisti Nathan Braude, Lyda Chen, Nora Romanoff; fra i violoncellisti Mischa Maisky, Gautier Capuçon, Torleif Thedéen.
SR Klassiskt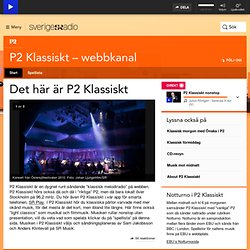 Hoppa till textinnehållet Sajtkarta Support Kontakta Sveriges radio Spelaren Alla kanaler Det här är P2 Klassiskt Sam Jakobsson P2 Klassiskt är en dygnet runt-sändande "klassisk melodiradio" på webben. P2 Klassiskt hörs också då och då i "riktiga" P2, men då bara lokalt över Stockholm på 96,2 mHz. I P2 Klassiskt hör du klassiska pärlor varvade med mer okänd musik, för det mesta är det kort, men ibland lite längre. Här finns också "light classics" som musikal och filmmusik.
Rete Toscana Classica
SymphonyCast from American Public Media
Radio Clásica-Home
Radio Horizonte
hide window Audio is categorised based on the frequency of the programme it was heard in. Click on the headings below to access the programmes.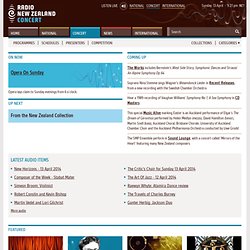 Radio New Zealand : Concert
107,3 Radio Stephansdom
Radio Suisse Classique - Programme musical
CEO and Artistic director of the Russian State TV and Radio Music Centre Irina Gerasimova "The Russian State TV and Radio Music Centre" was established in 1996 as a legal successor of the Head Music Department of the All-Union Radio, a unit of the USSR Gosteleradio. The Centre is an umbrella organisation for Orpheus Radio station – the only classical music radio station in Russia - and a Concert Management Centre , which includes a number of music bands, engaged in diverse touring and performing activities, including recording exclusive programmes for Orpheus Radio :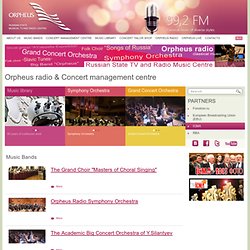 Russian State Musical and TV Radio Centre
music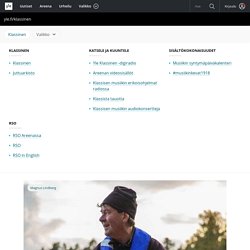 Suositellaan toisillemme pääsiäiskuunneltavaa
n Klassinen | yle.fi
Classicaradio
Classical Live Online Radio Webcast - Free Streaming Classical Music.
KLASSIK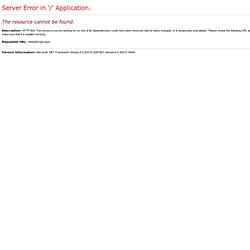 Totaal aantal stukken - Total amount of pieces - Gesamtanzahl der Stücke - Nombre total des pièces: 13.670 Nieuw toegevoegde cd's - New added - Neu hinzugefügt - Ajouté nouveau: Drie eeuwen orgels in Doopsgezind Noord-Holland. Marco Bij de Vaate, Yu Nagayama en Dick Koomans Daniel Bruun: French Impressions - Frobeniusorgel Aarhus Cathedral (DK) Jolanda Zwoferink: Johann Sebastian Bach - Gottfried Silbermannorgel Katehdrale Ss.Trinitatis (Hofkirche) Dresden (D)
unnamed pearl
Filodiffusione
Klara
Tonalitats
IBA HomePage :: דף הבית של רשות השידור
Filarmonía 102.7 - La Radio Cultural del Perú
Programme radio : Opéra
Rádio Ópera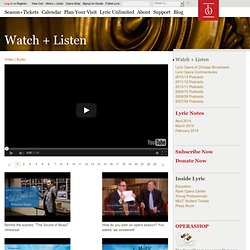 2013/14 Season Audio Preview Sir Andrew Davis, Lyric's music director, introduces the 2013/14 season, including commentary and musical highlights from all eight operas. The majority of recordings used by permission of EMI Classics.
Watch & Listen - Opera Videos, Podcasts & Interactive Content - Lyric Opera of Chicago
Classical Online Music Radio - Free classical streaming live radio
Jump to Navigation Part of the NPR digital network Search form Listener Feedback:
Opera
Geminiani, Francesco - Sonata No.5 in F Major for cello and continuo Allegro moderato - Jiwa