2.3.8 Music Classical
Classical MIDI and MP3 Files at the Classical MIDI Connection. Classic Cat - the free classical music directory. Oe1.ORF.at Musik. Radio 3 - Home. Bartók Rádió - mr3. BR-KLASSIK | BR. Direkt zu ...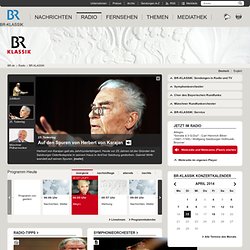 BR-Navigation Suche Hauptnavigation. Pristine Classical - The Front Page. Progetto Martha Argerich. Per la dodicesima volta, dal 9 giugno al 3 luglio, Lugano accoglie il PROGETTO MARTHA ARGERICH, promosso da Lugano Festival, RSI Rete Due e Banca BSI, che, grazie anche alla radio e alla pubblicazione del relativo album, si è fatto conoscere come uno dei più importanti appuntamenti dell'estate musicale europea.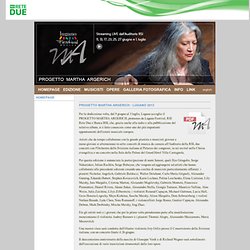 Artisti che da tempo collaborano con la grande pianista e musicisti giovani e meno giovani si alterneranno in sette concerti di musica da camera all'Auditorio della RSI, due concerti con l'Orchestra della Svizzera italiana al Palazzo dei congressi, in sei recital nella Chiesa evangelica e un concerto nella Sala delle Palme del Grand Hotel Villa Castagnola. SR Klassiskt. P2 Klassiskt är en dygnet runt-sändande "klassisk melodiradio" på webben.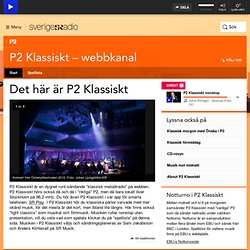 P2 Klassiskt hörs också då och då i "riktiga" P2, men då bara lokalt över Stockholm på 96,2 mHz. Du hör även P2 Klassiskt i vår app för smarta telefonen, SR Play. I P2 Klassiskt hör du klassiska pärlor varvade med mer okänd musik, för det mesta är det kort, men ibland lite längre. Här finns också "light classics" som musikal och filmmusik. Musiken rullar nonstop utan presentation, vill du veta vad som spelats klickar du på "spellista" på denna sida. Vie moderne, Radio Classique : écouter de la musique classique, podcasts, actualités politiques et économiques, acheter et télécharger de la musique classique, actualité des concerts, billetterie. Radio4. Rete Toscana Classica. SymphonyCast from American Public Media. Radio Clásica-Home. Radio Horizonte. Radio New Zealand : Concert. 107,3 Radio Stephansdom. Radio Suisse Classique - Programme musical. Russian State Musical and TV Radio Centre.
Music. Classicaradio. Classical Live Online Radio Webcast - Free Streaming Classical Music. KLASSIK. Untitled. Filodiffusione. Klara. Tonalitats. IBA HomePage :: דף הבית של רשות השידור. Filarmonía 102.7 - La Radio Cultural del Perú. Ancient FM - Commercial-free Mediaeval and Renaissance Music. Programme radio : Opéra. Rádio Ópera. Watch & Listen - Opera Videos, Podcasts & Interactive Content - Lyric Opera of Chicago. Sir David McVicar speaks about RUSALKA The internationally celebrated director of Lyric Opera's company premiere of RUSALKA discusses the opera and his new production with Roger Pines, the company's dramaturg and broadcast commentator.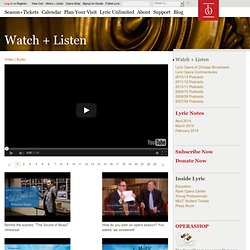 Download (right click and "Save Target As" / "Save Link As") Classical Online Music Radio - Free classical streaming live radio. Opera. Jump to Navigation Donate Now Listen Live Part of the NPR digital network Connect with UPR: Questions and comments.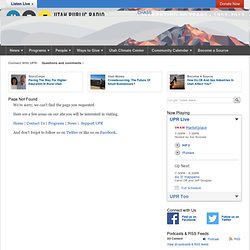 Geminiani, Francesco - Sonata No.5 in F Major for cello and continuo Allegro moderato - Jiwa.
---