Venturer
5 Ways to Think Like a Venture Capitalist
Move over Google+ and Tumblr , there's a new star in social media town. Pinterest, a Palo Alto-based startup, is quietly becoming one of the most-trafficked social networking sites on the web.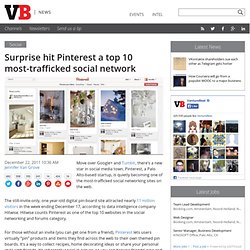 Surprise hit Pinterest a top 10 most-trafficked social network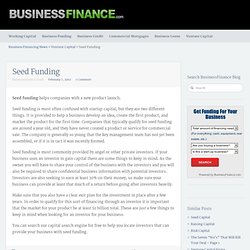 Seed Funding - Business Finance
Seed funding helps companies with a new product launch. Seed funding is most often confused with startup capital, but they are two different things. It is provided to help a business develop an idea, create the first product, and market the product for the first time. Companies that typically qualify for seed funding are around a year old, and they have never created a product or service for commercial sale. The company is generally so young that the key management team has not yet been assembled, or if it is in tact it was recently formed. Seed funding is most commonly provided by angel or other private investors.
A Swedish/British entrepreneur in Berlin, trying to make it happen — Alexander Ljung
Sean Parker: Agent Of Disruption