SEO
a moment ago What's on your mind Please enter your First Name Please enter your Last Name Please enter your Phone Number Please enter your Email Address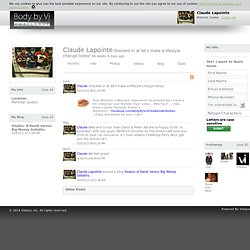 Incredible business opportunity; Get success with NHL players!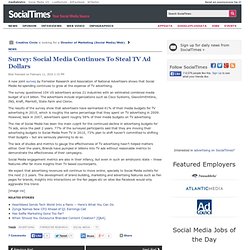 A new joint survey by Forrester Research and Association of National Advertisers shows that Social Media Ad spending continues to grow at the expense of TV advertising. The survey questioned 104 US advertisers across 21 industries with an estimated combined media budget of $14 billion. The advertisers include organizations such as Cisco Systems, GlaxoSmithKline, ING, Kraft, Marriott, State Farm and Clorox.
Survey: Social Media Continues To Steal TV Ad Dollars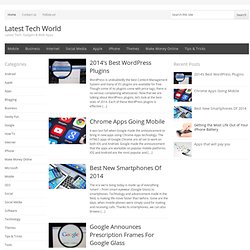 2014's Best WordPress Plugins WordPress is undoubtedly the best Content Management System and many of it's plugins are available for free. Though some of its plugins come with price tags, there is no serious complaining whatsoever.
Latest Tech World