Design resources
Get flash to fully experience Pearltrees
These quotes will surely inspire, assist, motivate, and help every one about Design.
To make special characters and accented letters show up on your pages, use a special set of codes called character entities, which you insert into your HTML code and which your browser will display as the corresponding symbols or characters you want.
It's not enough to simply write about data any longer; the world wants visuals. While there are many professional information designers making a name for themselves, such as Nicholas Felton of Feltron.com , the majority of these digital artists are up to their eyeballs in high-paying work. Where does this leave you? Well, if you want to spruce up your documents, blog posts, and presentations, there are some free tools online that can help. Many Eyes
Stock photography is often used in print and web design and has been around since the 1920s, when it was utilized by the newspaper industry.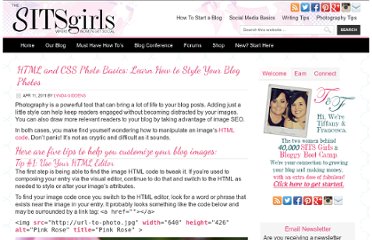 Photography is a powerful tool that can bring a lot of life to your blog posts. Adding just a little style can help keep readers engaged without becoming distracted by your images. You can also draw more relevant readers to your blog by taking advantage of image SEO.
I am a huge advocate of branding, and Twitter backgrounds can be a great way to do that. People will remember you if they recognize your footprint wherever it may be.
November 16, 2009 In Episode 10 , I introduced you to the EPUB format and I explained how it's different from a PDF file.
Repeating background patterns and images, patterns such as these can be used for a host of things such as a web page backgrounds, or adding that extra detail to a containing block, adjust the visibility and you've got a great new look for some thing that would normally look quite plain. Here you'll find some tutorials on how to create your own patterns and some resources to download patterns.
Hibiscus Creative is a longtime fan of the Thesis framework for WordPress . We've been using it since 2008, and one of our sites, Green Your Decor, was among the first to be featured in the Thesis showcase. This was in the days before hooks and custom functions, when Thesis was flexible, but not quite so much as it is now.
The importance of typography in design can't be overestimated. The accuracy, precision and balance of geometric forms can give letters the elegance and sharpness they deserve.
Whether you're designing an artistic website or searching for images to post on your blog, sites that carry not only free but awesome stock photos may very well come in handy. Utilizing the correct set of photos for any project is key, especially if you're designing an ad for a client, you should always put in your best effort as well as the best images you can find fit for the job.