PALEOLITHIC LIFESTYLE
Coconut Research Center
dropsy, dysentery, earache, fever, flu, gingivitis, gonorrhea, irregular or painful menstruation, jaundice, kidney stones, lice, malnutrition, nausea, rash, scabies, scurvy, skin infections, sore throat, swelling, syphilis, toothache, tuberculosis, tumors, typhoid, ulcers, upset stomach, weakness, and wounds. Coconut In Modern Medicine Modern medical science is now confirming the use of coconut in treating many of the above conditions. Published studies in medical journals show that coconut, in one form or another, may provide a wide range of health benefits. Some of these are summarized below: Kills viruses that cause influenza, herpes, measles, hepatitis C, SARS, AIDS, and other illnesses.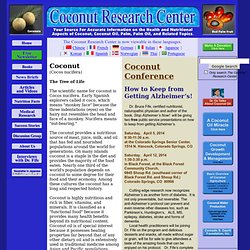 The Weston A. Price Foundation
The Blog of Michael R. Eades, M.D.
Mark's Daily Apple
It's Friday, everyone! And that means another Primal Blueprint Real Life Story from a Mark's Daily Apple reader. If you have your own success story and would like to share it with me and the Mark's Daily Apple community please contact me here. I'll continue to publish these each Friday as long as they keep coming in. Thank you for reading! Dear Mark,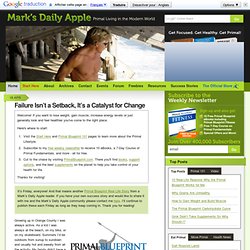 Robb Wolf | The Paleo Solution