PALEOLITHIC LIFESTYLE
Coconut Research Center
dropsy, dysentery, earache, fever, flu, gingivitis, gonorrhea, irregular or painful menstruation, jaundice, kidney stones, lice, malnutrition, nausea, rash, scabies, scurvy, skin infections, sore throat, swelling, syphilis, toothache, tuberculosis, tumors, typhoid, ulcers, upset stomach, weakness, and wounds. Coconut In Modern Medicine Modern medical science is now confirming the use of coconut in treating many of the above conditions. Published studies in medical journals show that coconut, in one form or another, may provide a wide range of health benefits. Some of these are summarized below: Kills viruses that cause influenza, herpes, measles, hepatitis C, SARS, AIDS, and other illnesses.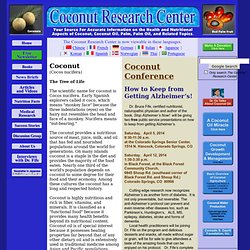 The Weston A. Price Foundation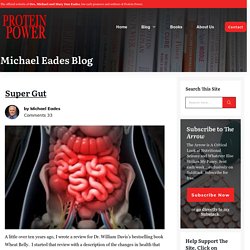 One of the first patients I saw as a medical student was a nice lady, who presented to the university hospital outpatient clinic with colicky, cramping abdominal pain. She described the pain as coming on after a meal, and said that it doubled her over with pain. The pain came and went, but had gotten worse over the past few days. I took a long history from her and performed a physical exam, which included examining her abdomen. When I pushed on her right upper quadrant, she all but yelped and grabbed at my wrist. At that point in my medical education, I knew just enough to be dangerous, so I excused myself, left the exam room and presented this lady's case to the medical resident running the clinic that day.
The Blog of Michael R. Eades, M.D.
Mark's Daily Apple
Welcome! If you want to lose weight, gain muscle, increase energy levels or just generally look and feel healthier you've come to the right place. Here's where to start: Visit the Start Here and Primal Blueprint 101 pages to learn more about the Primal Lifestyle. Subscribe to my free weekly newsletter to receive 10 eBooks, a 7-Day Course of Primal Fundamentals, and more - all for free.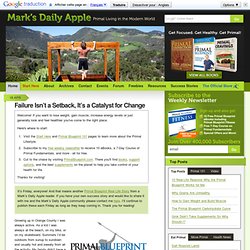 Robb Wolf | The Paleo Solution