Meal
The Angry Chefs Garlicky Lemon-Pepper Chicken. A lot of folks have asked me for this recipe.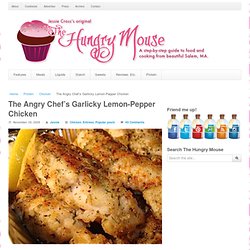 It's one of The Angry Chef's signature dishes, and I was lucky to pry it away from him. This recipe is a dream come true for garlic lovers like me. It's tart and garlick-y and oh-so-fragrant in all the right ways. Chipotle Salsa with Pan-Roasted Tomatillos - Cook Like a Champion. There are some recipes that, for whatever reason, never make it to the blog.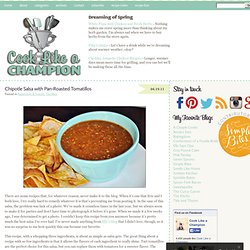 When it's one that Eric and I both love, I try really hard to remedy whatever it is that's preventing me from posting it. In the case of this salsa, the problem was lack of a photo. We've made it countless times in the last year, but we always seem to make it for parties and don't have time to photograph it before it's gone. Bacon-wrapped Jalapeno Chicken Bites.
610K+Add bacon to anything and it will fly off the table.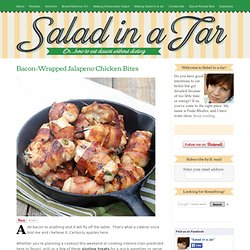 That's what a caterer once told me and I believe it. Certainly applies here. Whether you're planning a cookout this weekend or cooking indoors (rain predicted here in Texas), grill up a few of these sizzling treats for a quick appetizer or serve as an entree. I can't think of a better way to celebrate the Fourth of July than with a big plate of these spicy and cheesy, smoky and crispy chicken nuggets. If you don't like hot, leave out the jalapenos or skimp a bit. Simple recipe for making homemade marinara sauce from scratch using fresh...
There are as many recipes for tomato pasta sauce as there are Italian grandmothers.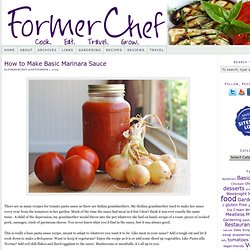 My Sicilian grandmother used to make her sauce every year from the tomatoes in her garden. Much of the time the sauce had meat in it but I don't think it was ever exactly the same twice. A child of the depression, my grandmother would throw into the pot whatever she had on hand; scraps of a roast, pieces of cooked pork, sausages, rinds of parmesan cheese. You never knew what you'd find in the sauce, but it was always good. Barbecue Chicken Rolls. You are cordially invited: Who: You, Dr.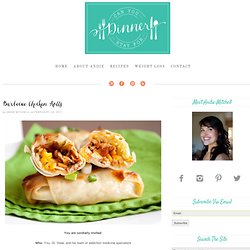 Drew, and his team of addiction medicine specialists. Crustless Quiche in a Cup. Crustless Quiche in a Cup by Rebecca Jun 3rd, 2010 // Breakfast, Most Popular, Picky Busters, Recipes I have found another way to combat pickiness.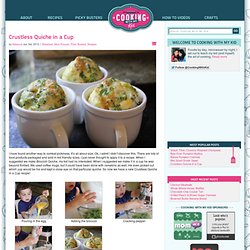 It's all about size. Ok, I admit I didn't discover this. There are lots of food products packaged and sold in kid friendly sizes, I just never thought to apply it to a recipe. Foodgawker | feed your eyes. Top Recipes of Year Two & A Giveaway. The winner of the Shun knife is Rachel of Baked by Rachel (comment 281).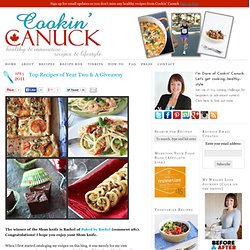 Congratulations! I hope you enjoy your Shun knife. When I first started cataloging my recipes on this blog, it was merely for my own amusement. It was also rather convenient to be able to tell friends and family members, "Look it up. Most favorited all-time - page 2.
---