Clothes
Free Clothes Patterns. Posted on | October 9, 2008 | 7 Comments I originally became interested in patternless sewing, many years ago, because I had a hard time finding patterns in my size.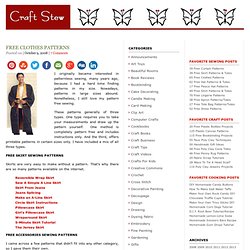 Nowadays, patterns in large sizes abound. Nonetheless, I still love my pattern free sewing. These patterns generally of three types. Hooded Towel and Washcloth Set. This project is relatively quick and very simple to sew.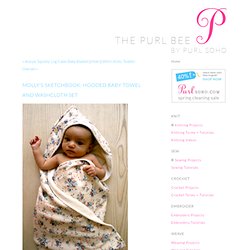 I think it would make a perfect gift for your next baby shower! Materials To make one 31-inch square towel and two 9-inch washcloths: Cargo Scarf: Free your hands, and your mind will follow! To make a cargo scarf, you will need: 1/2 yard 45" wide cotton for outer layerI chose a cute banana-print cotton; any decorative or fashion fabric will do, but it should be woven (not a stretchy knit). 1/2 yard liningThis is the part of the scarf that will be against your skin, so choose something warm and comfortable.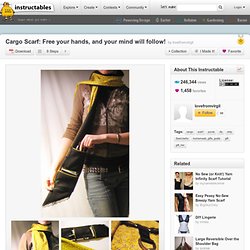 Softer felts, flannels or fleeces are all good options. Decorative trimsThese can be lace, eyelet tape, or whatever else you prefer. If you plan to adorn all the edges, you will need 4 1/2 yards of trim for a 68" scarf. Circle Skirt From An Old Sheet | How To | Cut Out. Made By Lex & Blog Archive & Anthropologie Pratia Tank Top Tutorial. February 6, 2010 1:59 pm Per popular demand, here is the Pratia tank tutorial!
Start off with a t-shirt or tank top. What I did was get a larger t-shirt so I could gather it at bottom like the pratia tank. I cut off the sleeves so it would be a tank.
---