Sara
Self Assessment. You can write to HMRC by using the postal address on the most recent correspondence from us.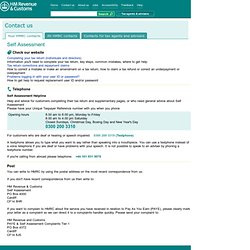 If you don't have recent correspondence from us then write to: HM Revenue & CustomsSelf AssessmentPO Box 4000CardiffCF14 8HR If you want to complain to HMRC about the service you have received in relation to Pay As You Earn (PAYE), please clearly mark your letter as a complaint so we can direct it to a complaints handler quickly. Please send your complaint to: NEWSLINE :: News. Print-friendly version Lab report shows 2008 U.S. energy use dropped Energy flow charts show the relative size of primary energy resources and end uses in the United States, with fuels compared on a common energy unit basis.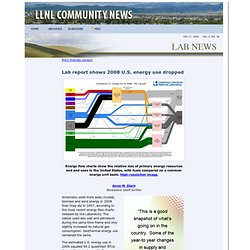 High-resolution image. Anne M. Stark Newsline staff writer. In which numbers lie – except when they flatter us | Mind the Gap. Bibliometrics have been making me cross recently.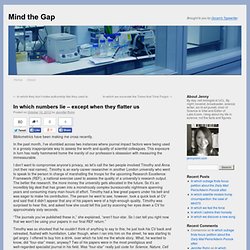 In the past month, I've stumbled across two instances where journal impact factors were being used in a grossly inappropriate way to assess the worth and quality of scientist colleagues. This exposure in turn has really hammered home the inanity of our profession's obsession with measuring the immeasurable. Promoting yourself & your research. Part 1: Creating a personal website. I meet a lot of PhD students and early career researchers who are interested in establishing an online presence.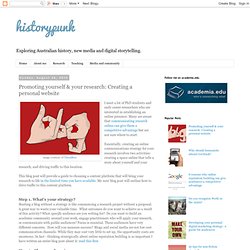 Many are aware that communicating research online can give them a competitive advantage but are not sure where to start. Essentially, creating an online communications strategy for your research involves two activities: creating a space online that tells a story about yourself and your research, and driving traffic to this location. Airline Seating Charts - Best Airplane Seats - SeatGuru. Creating Your Web Presence: A Primer for Academics. This is a guest post by Miriam Posner (@miriamkp and miriamposner.com), Mellon Postdoctoral Research Associate in Emory University's Digital Scholarship Commons (DiSC); Stewart Varner (@stewartvarner), Digital Scholarship Coordinator at DiSC; and ProfHacker's own Brian Croxall (@briancroxall and briancroxall.net), who also works with DiSC.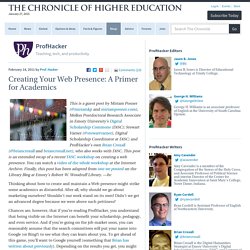 This post is an extended recap of a recent DiSC workshop on creating a web presence. You can watch a video of the whole workshop at the Internet Archive. Tips & Tricks – Teaching Scrivener to work with equations in LaTeX quality. Introduction After the success of the Scrivener & Zotero post let's take care of the second big problem when writing for academic purpose: equations.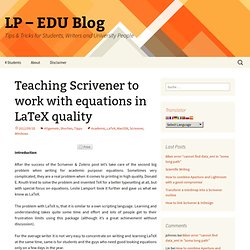 Sometimes very complicated, they are a real problem when it comes to printing in high quality.
Allotment. Avios. Other. Decorating. Work. Moving Abroad. Other Holidays.
---