Kids
BNIB Vans authentic canvas plimsolls/trainer UK 5-11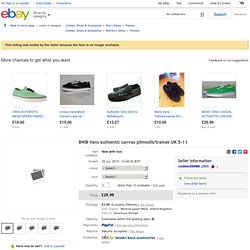 Please read the full listing. By clicking Confirm bid you commit to buy this item from the seller if you are the winning bidder. You will enter a binding contract. Place bid Review and confirm your bid Bid confirmation
Wikki Stix Rainbow Pack: Amazon.co.uk: Toys & Games
Kielder Observatory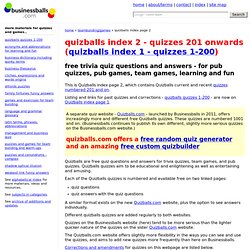 home » teambuilding/games » quizballs index page 2 free trivia quiz questions and answers - for pub quizzes, pub games, team games, learning and fun This is Quizballs index page 2, which contains Quizballs current and recent quizzes numbered 201 and on . Listing and links for past quizzes and corrections - quizballs quizzes 1-200 - are now on Quizballs index page 1 . Quizballs are free quiz questions and answers for trivia quizzes, team games, and pub quizzes. Quizballs quizzes aim to be educational and enlightening as well as entertaining and amusing.
Quizballs free questions and answers for pub quizzes, trivia quizzes, learning and fun.
Easy General Knowledge Quiz Questions Copy and paste the very easy general knowledge quiz questions and answers below and use them in your own fun quiz. Go on, help yourself, they're free! 1.
Easy General Knowledge Quiz Questions and Answers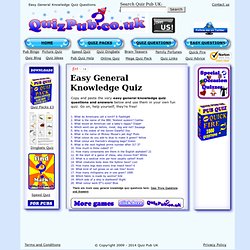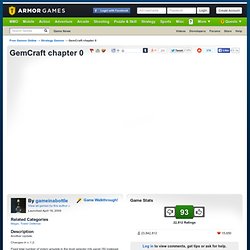 Description Another Update. Changes in v. 1.2: Fixed total number of victory amulets in the level selector info panel (50 insteead of 60) Changed size and position of 'return to the map' and 'restart battle' buttons to avoid pressing them accidentally Grammatical/typo fixes Mana pool cost is limited to 95% of max mana Towers don't fire at invulnerable monsters anymore Overall visuals further reduced (->less lag with dozens of traps) if number of particles is set to zero in the options panel 'Max XP earned' field added to the in-game score popup panel
Description Havoc and corruption swarms through the land, and you are one of those few wizards who can put an end to it. Create and combine magic gems, put them into your towers and banish the monsters back to hell! Controls the basics: click on spell buttons to select them drag gems to move, throw or combine them advanced: 1-6 or B/T/C/M/W/G selects spells hold ctrl to create/combine as much gems as possible hold shift to place multiple towers/trenches hold shift to create multiple gems P to pause click/space/enter to close tutor panels